ARGENTINA REMATCH: OFFICIALS DEVELOP COLD FEET -SIASIA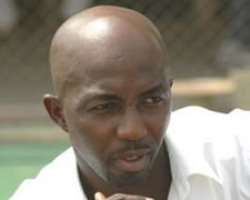 Nigeria's Coach, Samson Siasia, has admitted that some officials were not keen on an Argentina rematch after the Eagles bashed them 4-1 in June. 'There was fear that we had not won against Argentina for a very long time, so let's savour this victory for a while,' Siasia said.
'But to me, we are rebuilding and if we don't have any team to play, we have to play them. Win or lose against Argentina, we will take the experience to our next game.
'I like challenges, like friendly matches and we need many  of them to actually see how well the players are responding to what we are trying to do. 'Now, they have agreed to play, which is good. So, we will see what happens.'
Argentina is expected to line up a full-strength team complete with the likes of Lionel Messi and Carlos Tevez in Dhaka, Bangladesh, on September 6. However, Siasia said he expects his team to still do well.
'The team I'm putting together will hold their own against them.
I don't know what the result will be, but I know it will be a very good game,' he disclosed.
'Argentina was surprised my team beat her in Abuja with such sound tactics.
She couldn't believe an African team could beat her so tactically. We shut her out.
'The boys played to instructions. We had our chances and we scored four beautiful goals.
You can't take that away from the players.'
He also dismissed speculations that the result was pre-arranged. 'Nobody fixed any game. The referee made sure we played for 100 minutes and that was when Argentina got her goal.
That match wasn't fixed,' he insisted.
'Nigerians did not believe we beat Argentina.'