IMO BIG BOY,DOMINIC TURNS MADMAN FOR TRYING TO KILL MOTHER FOR MONEY RITUALS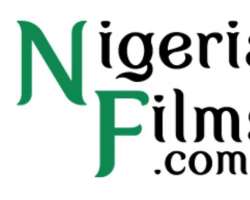 Dreams of an Imo big boy simply identified as Mr. Dominic to become a millionaire over night has finally resulted in him running mad as a reward.
Mr.Dominic,a former Lagos based businessman from Umuoparalum in Ehime LGA is now dancing naked in his village where he poses a big threat to the entire neighbourhood.
The gist according to tale bearers is that this young and handsome guy in his early 40s was introduced to the dirty deal by a friend in Lagos who took him to a herbalist for money rituals.
We gathered that Dominic was handed over with a tablet of spiritually prepared bathing soap and some concoction to rub on a loaf of bread to give to his biological mother in the village. He felt convinced that the talisman as informed was capable of spinning different denominations of hard currencies upon the death of the mother.
But upon getting home, he decided to approach one of the father's wives instead of his mother with the soap and bread as gift items respectively. He went around to some of his friends boasting that his life will soon change as a millionaire.
He also travelled to Port-Harcourt to ask one of the town's car dealers to keep a special brand of jeep that will be paid for shortly. As God would have it, the innocent woman (names withheld) did not touch the said items.
Dominic, return and noticed that the step mother ignored his gifts and started displaying unusual characters that turned into full blown madness.