UNPROFESSIONAL ACT BY FATHIA BALOGUN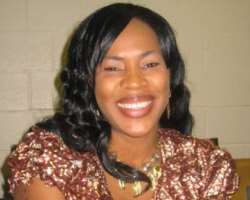 If the information at our disposal is to be believed, Fathia Balogun, one of the leading actresses in the Yoruba movie genre of Nollywood may be blacklisted by Yoruba movie producers.
We learnt that the versatile actress, who was once married to top actor, Saidi Balogun is fond of collecting money from movie producers without turning up at locations.
It was gathered that recently she directed a movie producer whose name was given as Adewunmi to pay N120, 000 to her Zenith Bank account, after the money was paid, she picked a date which she claimed is suitable for her to be present at the location but on the said date she refused to show up and avoided picking several calls to her phone line.
The location is situated at Ijaiye Ojokoro area of Lagos State.
It was equally gathered that the yet to be titled movie would also feature former chairman of ANTP,Adebayo Salami,Baba Tee,Aina Gold and other top artistes.
To make matters worse, most highly rated actors and actresses, including Adebayo Salami, popularly known as Oga Bello, Baba Tee, Aina Gold and others were waiting for her on location on that particular day.
Sources at the location revealed that it was the unfortunate producer who makes it the seventh producer to fall into Fathia's trap within eight weeks.
It was such irresponsible behavior by Fathia that prompted the Yoruba movie producers to make moves to blacklist her.