GOV.FASHOLA,ASIWAJU BOLA AHMED TINUBU GET N600 MILLION BULLET PROOF JEEPS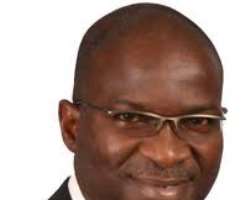 Governor of Lagos State,Babatunde Raji Fashola and his political Godfather,Asiwaju Bola Ahmed Tinubu just took delivery of new acquisitions.
Source identified the buy as three bullet proof cars- Jeeps- with bomb detector apparatus and surveillance cameras.
Findings revealed that two of the purchase are with Governor Fashola for official usage as the helmsman of Lagos state. Asiwaju Tinubu is said to have one to his name as party leader.
The brand of the bullet proof cars is identified as Toyota Prado Jeep.

The cost of each jeep- including handling, registration, insurance and other fees- is two hundred million naira. The three jeeps are valued at six hundred million naira.

The cars are customized- by special order.

It is however believed that the Lagos state government footed the bill for the cars.
The three automobiles were reportedly bought for Asiwaju Tinubu and Governor Fashola on grounds of 'security'

Insiders revealed that the two political figures have not gone public with their jeeps.