'It'll Be Hard To Fight Piracy In Nigeria'-------- K-Solo-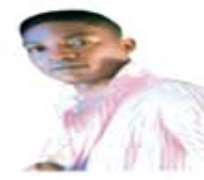 After many years in the background fiddling with the console as a producer whose name has appeared on the CD sleeves of practically all the new generation of musicians in Nigeria, Solomon Oyeniyi, popularly known as K-Solo in the entertainment industry, has decided to up his game by releasing an album. In this interview with Trainee Reporter, IFEOMA MEZE, the Electrical Engineering graduate of Ilaro Polytechnic explains how it all started and how he intends cope.
How come you never continued with engineering?
I have actually been nursing the music thing inside of me. But I didn't know the way it's going to come through. I had a lot of fantasy for music. I have been pushing myself in it for a long time. I finally found myself in it through the church because my father is a deacon, my mother a deaconess. For that, I had the opportunity of playing musical instruments in the church. So when I went to school, I mixed up with a lot of friends; we go to shows, clubs and everywhere there was music. From there, I started moving further into music and I took it seriously. I started playing music in clubs and shows.
At some point, I got to work with Benson and Hedges, when they used to have road show, as their sound engineer. I moved up to a level that I sent myself to school because I was not born with a silver spoon. Before I left school, I was already deep into the music business.
I started working as a studio engineer. I was working with Paul Play and that was when I produced my first major project Angel of My Life album in 2004/2005. That was how I started in the music industry for real because I have been in the entertainment world.
I later left the studio that I was working for then, to open my own studio, Sound Bakery, and that was where I produced Timaya's album and those of Mama G, Felix Duke, Sunny Neji, Lord of Ajasa, Righteousman, Charly Boy and many others. Thereafter, I started fronting my own records called the 'Igberaga Records' meaning the 'pride of a black man'. I had Clever J signed on my record label.
What challenges have you been facing in this career?
I faced a lot of challenges when I was growing in the music industry. The challenges that affected me most were putting in your best and striving to position an artiste, and at the end of the day, you are not given any credit for your job. It took me a long time to be able to find myself out. I brought myself out when I produced Timaya.
Right now, I don't really have challenges. The challenges I have now is time. Now, a lot of people want to work with me and the problem is time.
Who are your role models?
I have three role models that I respect so much: R. Kelly, Wyclef and Dr. Dre. I respect their creativity, the way they put music together and their versatility. I don't have a role model in Nigeria, but I have two friends that I admire their creativity: Sey Man and Cobhams. I also learn a lot from them.
What does it entail to be a producer?
To be a producer, you will study music in one way or the other. It takes a lot to be a producer. In Nigeria now, we have a lot of people that call themselves 'producer' because definitely in every profession, you will find the false prophets. I studied Music in Studio 991 in South Africa. I studied Sound Engineering and, in a way, it is affiliated with music. And before you can get into sound engineering, you must know some rudiments of music, which I already had before I got there.
You said you want to go into music. Are you going to drop producing?
No, I am not going to drop my producing job. It still works together i.e. my music career and my producing career. It's easier for me because I have been producing for a lot of artistes.
What kind of music are you going into?
The kind of music I am going into is going to be the kind that speaks real morals. I call it 'Afrocentric jazz'. I will be preaching morals and is not gospel.
When are we to expect this album?
My Way album is going to hit every market in Nigeria by the end of this January. I already have a video that is on promotion now; I did the video with Clever J. It is titled 'Your Way' and it is also one of the tracks in the audio album that is coming out end of January.
Do you have any group in your music?
I don't have a group, but I am working with a lot of people in the album. I am working with 2face, Lord Ajasa, Timaya, Clever J, 2shortz, Weird MC, Da Green, Konga, Black Tribe among others. I am featuring each of them in most of my tracks.
Do people recognise you on the street as a producer?
No, a lot of people don't know me in person because I am always behind the screen. They just recognise the name K-Solo because when they buy the CD, they see "Produced by K-solo" but they do not know K-Solo by face. But that single track I dropped, 'Your Way' video which is on air, is revealing who K-Solo is.
Are you going into music for popularity?
No, it's not because of the popularity. Like I said earlier, I have always had a huge fantasy for music and I really want to explore it. It's for what I love, not for the popularity.
Do you have people that contributed to your music or do you go it alone?
No man is an island, and for that I have people that really helped in my music career. I would first thank God for giving me the opportunity of coming across OduBlack Entertainment. Once you see OduBlack Entertainment, you are seeing K-Solo. Timaya and my personal assistant, K.C., are people that even when I am sleeping, they are thinking of the next way to help me, and I am very grateful.
What would you say to up-and-coming artistes?
Up-and-coming artistes should keep working hard. I believe so much in them. I give them a listening ear more than those that have already made name. When most of them come to me that they do not have beat, I tell them to write the song first; that I will help them with beat. I pray that God will bring another K-Solo to the limelight that can give them a listening ear because they are too many. They are no imitation to anybody.
They should keep up with what they are doing.
Between talent and training, which do you prefer?
They are both good, but I prefer talent. I was actually trained but I am a result of talent. I excelled because of talent. Talent will bring you to a level of meeting kings and queens; people you never thought you would meet in your life. My parents, grandparents have never meet (former President Olusegun) Obasanjo in person; they have never stepped into Aso Rock, but I have been privileged to get into Aso Rock and meet him in person, courtesy of my talent. But I have not met with all the kings and queens yet; I need to meet Obama.
What problem do you think the music industry is facing?
We are facing a lot of problems. We don't have companies sponsoring us; they only come in when the artiste has already made it. We depend solely on our little money and people at the grassroots that buy our CDs.
We are not being encouraged at all. Black people should start recognising their own people. Before, MTV-base used to pay artistes they play their videos, but now a black man got there and we now pay MTV-base to play our videos, which is not supposed to be so. We are all black people and once we begin to love ourselves, it will give a lot of credit to us. We should be proud that we are blacks. I took DJ Zee's Ofokasibe album to my marketer (GeoMickey) and now look where he is. That is how we should help ourselves not closing it up so that other people would not gain from it. We have a lot of talents in Nigeria.
What are your dreams?
Hopefully, to get an international job; and I look forward to working with Dr. Dre. I once spoke to him and he said I needed to do more jobs before we can come together; that is, I have to be able to cover the whole of West Africa.
Has anyone among those you have produced received an international award?
Most of them have received local awards. But I have received an international award; I got the Best Indigenous Producer award in South Africa in 2008.
Let's talk about your family?
I am the last from a family of seven, and the only boy. So I have six elder sisters.
How did your parents see your music career?
At first, it was war. What made it a little easier was because I sent myself to school; so I had a say to some extent. But now that I have started paying them, they started accepting the career. They are proud of me now. I am very grateful to my mum; she has always been there for me.
Is there any action you have taken in this career that you regret?
It is not actually a mistake because it's my nature; it's being too kind to people. People tend to throw your kindness back at you and take you for granted.
What is your view on piracy?
Americans have the largest network in recording music produced in their country, and they have not wiped piracy out completely, let alone Nigeria that does not know the number of music that enters the market. It will be very difficult to fight piracy. But it can be tamed, if government seriously wants to do something.