REDUCING COST OF COMMUNICATIONS ON SMES' OPERATIONS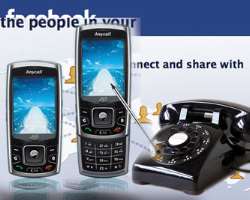 Reducing cost of communications on SMEs' operations
Communication plays a vital role in all aspects of a business. Expectedly, companies pay huge amounts in their attempt to ensure that proper communication networks are in place, be it internally or externally.
Industry statistics have, however, shown that Small and Medium-scale Enterprises are constrained when it comes to devoting enough resources to communication, compared to larger companies.
They, therefore, always make efforts to reduce their communication bills with the hope of enhancing optimum communication level, managing its (communication) process, and at the same time, improving productivity.
Experts also say technology can provide the necessary respite for SMEs, thus enabling them to communicate both with their employees and clients in a cost-effective manner, while still enhancing their business productivity.
The Executive Director, Leo Entertainment Productions, Chief Dexter Olaoti, says the volume of voice calls SMEs are prone to in running their businesses makes bulk SMS a veritable and cost-effective method to rely on.
Bulk SMS, which is the delivery of high SMS volumes from a server, according to Olaoti, is best used by SMEs, which need to deliver messages to large groups of people, either on a once-off or on a continuous basis. It is also effective where an SME needs to send instantaneous messages.
Olaoti says SMEs can use SMS to deliver contents, such as marketing messages, daily, weekly or monthly newsletters or account information of all types.
Bulk SMS application, for instance, allows users to decide which name appears on receivers' phones as the 'sender,' 'enabling even a small business to portray itself as a big giant, while spending less.'
Olaoti, who reiterates that growing businesses must ride on the power of technology these days, recommends Facebook as an important tool that can help reduce cost of communication for SMEs.
According to him, it is also possible to sell to over 400 million people through Facebook.
With over 400 million users, Facebook has become the most popular and most used online social community in the world, making it a veritable but yet to be fully explored network for traffic and business, he explains.
People spend a great amount of time online on the Facebook website looking forward to making new friends, interacting with people, playing games and interacting within interest groups.
'When you target Facebook for advertisement, your message reaches millions of people within hours. You will absolutely see a spike in the amount of website traffic that you attract, and you will also see more members, more subscriptions, more sales and more inquiries as well,' Olaoti says.
The Leo Entertainment Production boss, who recalls that a leading telecoms company in the country, Globacom, and a marketing company, Sunway Limited, recently collaborated to connect workers in Lagos State on a Closed User Group platform, says SMEs can also consider this platform for their employees.
The CUG platform, according to Globacom, will enable workers to communicate free of charge with one another as long as they are in the group.
Apart from providing seamless and cost-free communication for the workers, the package will also enable users to talk with those outside the group at a minimal cost.
In view of this, Olaoti says other networks may have similar packages that SMEs can consider, thereby helping them to reduce the cost of communication.
The General Manager, Microsoft Solutions, Dimension Data, Mr. Jide Agbaje, says SMEs and bigger corporation can save about 40 per cent of their operating cost by embracing and deploying the Microsoft Unified Communications solution.
Agbaje says the Unified Communications solution was designed to converge various communications tools on one platform to enhance seamless communications.
This, he says, is capable of helping organisations save 40 per cent on their capital expenditure and operating costs if they deploy it.
He says, 'Nigerian businesses often buy services, like telephony, instant messaging, audio/video conferencing, teleconferencing, email, voicemail and web conferencing from a myriad of vendors. This can cause problems when it comes to integrating and synchronising these solutions, not to mention the various cost elements involved.'
He adds, 'Unified Communications, with one platform, addresses these problems by offering one platform that can run all these solutions, allowing customers to enjoy uninterrupted and seamless communication; thereby, enabling substantial cost savings and increasing workforce productivity.'
He notes that organisations that have deployed the solution have experienced measurable process impact on their business and cost reduction in operation and management of their communication infrastructure because of the unified approach.