It's a Very FANCY Day – it's Toni Tones day!July 21, 2011 at 10:00 pm. Posted by: Noble Ezeala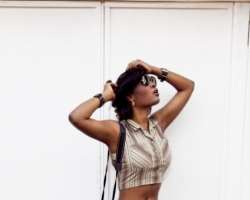 The FANCY team would like to wish, the most talented photographer we know, the hardest working woman we know, a true visionary, one of the funniest and kindest people we've ever been privileged to meet, she puts the fash in 'fashionista' and is the best editor a team could ask for….our stunning Editor-in-Chief, Toni 'Tones' Adefuye, a very lovely birthday!
You are FANCY and we love to love you!
Have an amazing day, because you deserve it!
We've picked out of favourite pics of her peep them below! Enjoy!