Timaya moves to Lagos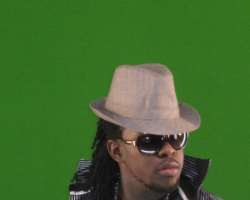 Almost a decade after he left Lagos to take up residence in Port Harcourt, Timaya is considering settling down in Lagos again.
The Bayelsa-born hit-maker, who recently released his second album Gift and Grace, has told friends he's moving over to Lagos. Although he boasted on his new album that he took over the industry without moving to Lagos, a source close to him told Life and Beat that he's ''thinking of spending more time in Lagos, not just because of work, but also because of his girlfriend Empress."
Empress continues to deny dating Timaya, who dedicated a song Iyawo mi to the actress on his new album. But our source assured us that they're thinking of ''making a home together'' in Lagos
Timaya attended secondary school (Ikeja High School, Mafoluku) in Lagos and briefly worked with Eedris Abdulkareem before he returned to Port Harcourt.
His debut album True Story started as an underground rave before amassing mainstream patronage between 2006 and 2007.