ANSWER THESE QUESTIONS AND WIN TICKETS TO THE DAMAGE PREMIERE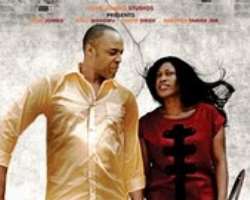 Answer these questions correctly and grab the chance to win tickets to see the movie "DAMAGE" produced by Uche Jombo.
1. What is the title of Uche Jombo debut movie as a producer?
2. Name three stars that featured in the movie?
3. Uche Jombo and some of her colleaugues were recently decorated as………………………………….Ambassador?
The movie is premiering on July 31,2011 at the silverbird galleria