A LACEY AFFAIR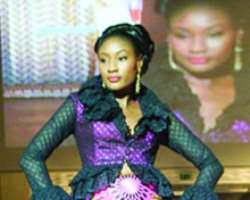 Lace fabric has come to stay in the fashion scene. In the time past, the fabric was meant only for traditional African styles like Iro and buba for women. Today, the tempo has changed with alluring styles in skimpy dresses and long skirts.
At the Austrian Lace fashion Show held at the Eko Hotel & Suit Expo hall recently, assorted laces of Vintage African pieces in intricately woven and colour infused embroidered patterns were on display as part of the African Lace exhibition.
It was a collaboration between Vienna Museum of Ethnology and the National Commission for Museums and Monuments in Nigeria.
Designers, who showcased their styles on the runway, are Folake Folarin Coker of Tiffany Amber, Frank Osodi of House of Bunor, Godwin Mekwuye of Vivid Imagination and Ituen Basi.