Nigeria: Actors Storm U.S. for Youth Convention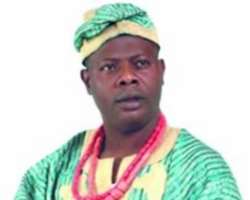 Popular Nigerian actor, Ahlaji Yinka Quadri, popularly known as 'Kura Matete' with Buga Maestro, Jesse King and other Nigerian film practitioners will be storming the United States this week for the 2011 annual Yoruba Youth Convention taking place in Providence, Rhodes Island, North America.
The 2011 Yoruba Youth Convention (YYC), which is in collaboration with other Nigerian socio-cultural organisations in North America, that include the Nigerian Frontier of America and the Nigerian Community Rhodes Island, will be hosting its annual national youth convention celebrating Nigerian culture and traditions.
The theme for this year's convention that will be held from July 21-23, 2011, at the Marriot Hotel in Providence City, Rhodes Island, USA, is 'Awakening the Spirit of Patriotism and Selfless Service among the Youths.'
The president of the group, Mr. Oluwaseyi Ogunlusi, told us that the group had chosen this theme as this is a particular time of change and transition in Nigeria.
"Not only is the country growing economically - we are now the second largest economy in sub-Saharan Africa - but have recently undertaken free and fair elections," he added.
According to Oluwaseyi Ogunlusi: "As an organization, we feel it is important that the youth take part in this process, hence we have chosen to bring together like minded Nigerian youths, to discuss and find ways to be involved in the process, both individually and as an organization. We hope to educate our youths all over the world about the significance of our rich heritage"
As part of the annual Yoruba Youth Convention this year, the President of the group noted that Quadri Films Production in conjunction with the Yoruba Youth Corporation, North America, will on Friday present the premiere of a movie titled "Baba kami Mowon" produced by Ahlaji Yinka Quadri.