Flood Wrecks D'BANJ, WEIRD MC's Nmultimillions Lagos Property!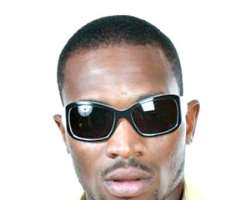 The Nigeria Institute for Oceanography and Marine Research said the 264-millimetre rainfall recorded in Lagos is the volume expected for one full month. Nigeria Meteorological Agency (NIMET) earlier in the year predicted that rainfall this year would be more in the South, putting the volume at between 1200 and 2700mm as against 300 and 1100mm in the north. In spite of this announcement by Lagos State Government, Lagosians were very reluctant to believe this until Sunday, July 10,2011 that flood took over Lagos in a ransom for 17 hours.
Dapo Daniel Oyebanjo's newly opened apartment has been reportedly wrecked by flood.
The flood that took Lagos State to ransom penultimate Sunday sneaked into the Koko Master's building at Lekki. Don Jazzy and D'Banj could not believe what their eyes saw on that day.
Meanwhile, picture of the house on twitter, showing Don Jazzy at the sitting room made lots of followers to persistently ask what really went wrong to the Mo Hits executives. But to no avail is the answer. Both didn't respond till now, Global Excellence gathered. The Koko Master, we learnt was advised not to quit his Maryland apartment due to constant floods related to Lekki Penusilla's axis. But only to be pressurized by what is happening in Nigerian entertainment industry currently as most celebrities are relocating to the Island.
The heavy down pour on Sunday, July 10, 2011 has come and gone, but the havoc it caused is still fresh in the minds of people, especially the victims that were affected one way or the other. It would be recalled that some people lost their property, houses, valuables, cars and the most tragic incident was the loss of lives.
Also affected was Africa's lady of hip hop, Adesola Adesimbo Idowu otherwise known as Weird MC. Her Victoria Island rented apartment home was also touched by the heavy downpour, to the extent that this Nigeria rapper, songwriter and a producer known for her catchy English/Yoruba lyrics regretted spending millions of naira on rented apartment in such area rather than buying a house in developing community in Lagos State.