pregnant actress Sandra Achums speaks!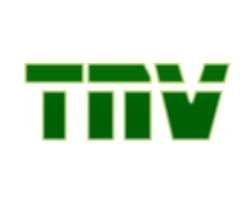 this is an extract from the interview she had with marion amanambu-ukwu in germany on the latters stop over flight from nigeria in december 2008.
enjoy the interview and sandras pics.
---where is Sandra Achums located now and why?
Sandra: Well right now am in Germany, Nunberg to be precise, you know motherhood calls and I have to answer so I just took some time off to make a family which I believe every woman would love to do, so am in Germany with my kids and husband at the moment.
----So do you love Germany?
Sandra: I wouldn't say love bcos home is always the best the language barrier does not make it easy for one in my profession and when I have productions I have to deal with the dilemma of who will baby sit my kids. If I was back home, I'd still be active in the movie industry but everything is different in Germany, its just not the same and honestly I prefer it back home .
----Was it a good decision for you at the time to relocate to Germany or if you had the opportunity now would you change your mind?
Sandra: I would say it was a good choice because in our culture a woman has to move to stay with her husband and that was what happened in my case so I have no regrets at all 'cos I believe that when duty calls you have to answer and be responsible besides, I can go home anytime I want to, but for now, am happy where I am.
----Any plans to go back home?
Sandra: Probably, am still considering it but am still thinking about it. It's not easy relocating after staying abroad all these while, one would have to re-adjust all over again in Nigeria.
----- What would it take to get you back home
Sandra: Nothing really, It depends on my husband and the agreement we have together after talking about it.
-----What is happening to your career? Should we expect something new from you soon or is that it or are you planning to branch into another genre of entertainment?
Sandra: Probably when I go back home, I will have so many things to do 'cos it's not easy for me here you know Germany is not an English speaking country so that will be the primary reason for my going back or relocating to an English speaking country …I might not be fully into acting, perhaps I go into movie production or Directing or other aspect of the movie industry, I'll be very active in the industry for real.
-----You have two kids? What is the joy of motherhood like for you?
Sandra: It's the best thing that can ever happen to any woman on earth because it is God's desire for us as humans and I feel like I have done my path in keeping his mandate to "Go forth forth and multiply"? I feel totally fulfilled for God's mercy in my life.
-----A lot of people are not clear about your marital status, can you clear that once and for all?
Sandra: Eeeemmm, for me I would not like to make my marital affairs public because I once had a problem with my first and that has taught me to be private with such matters but as far as am concerned I don't have a problem. it's all ok, am good. As far as I know, my relationship with my husband and kids is great. There is no problem at all.
------What is your relationship like with your husband or should we address him as the father of your kids?
Sandra: He's my husband, he's the father of my kid, he's my friend and he's my everything all rolled up in one.
----- How do you deal with rumor mongers especially as it concerns your privacy?
Sandra: To be realistic, I don't listen to them anymore and that's one thing I love about my husband, a lot has been said about me that are false and my husband has come to know me and realize that people are always making up stories to cause problems and confusion in peoples' marriages with false rumors and gossips. His eyes are wide open now and he knows not to believe everything that he reads because of the trust that we have been able to build with each other. So am not bothered about it nor do I have time to patronize such shallowness in some journalists or rumor mongers
-----Are you of the opinion that you give up the right to a private life as a "celebrity"?
Sandra: It has always been like that but I think it is wrong because you only see celebrities in movies and you don't really know them. You think you do but you don't. Celebrities do need their privacy and journalists and rumor monger need to try to confirm stories before tarnishing our image. We are human beings too. People just enjoy sensationalism in the media and their voracious appetites have to be continually fed by junk magazines. People are always wondering what is going on in our lives, they do not even know anything about us other than what they read in magazines and people just go with it and I do not feel that it is right. Readers need to be more perceptive about stories that they read. There is a good side to celebrities especially in their private life other than scandals and who one is dating or not dating.
----- If you could re-write the story of your life, which part would you change and which would you not include?
Sandra: None, I believe in God so much and he said that before we were born he knew us. I believe that everything that has happened to me is all ordained and I wouldn't wanna change anything. I do not blame God at all but rather I thank God for every blessing(s) that I have experienced in my life. I believe that sometimes certain things happen in your life to get you to a certain place in your journey and who are we to complain about it.
------Your fans would like to see you grace their screen once again, when should they expect to see you?
Sandra: Maybe the next 2 years because my baby is due in 2009 so I still have to wean my baby and when am strong enough I will come back.
-----As an actor, does "motherhood" and "wifehood" interfere with a woman's career and did it affect yours?
Sandra: Not really, my case was different because I was far from home (Nigeria). I remember that I shot movies while I was still pregnant and even while breast feeding back in Nigeria, so I do not think that is the case at all. For me it is more of environmental barriers, I was far away from Nollywood. That makes it next to impossible for me to do anything. You see, in acting, there is a role for every person, character and age so one can always fit in comfortable. Combining "motherhood" and "wifehood" with ones career in a foreign land put its toll on someone and I think that is what happened to me.
----- Am going to mention some names and I want you to describe them in one word:
TUFACE - Extraordinary
GENEVIEVE – Wonderful
OMOTOLA – Cool
BIMBO AKINTOLA - Cool
PETE EDOCHE – Awesome
JOKE SYLVA - Amazing
PASCAL ATUMA - Super
CHICO EJIRO - Cool
MARION – Fan…ta…bu…lous.
------is there any other thing that you would like your fans to know?
Sandra: Actually I have plans to go into NGOs, it's something I've always wanted to do and have a passion for a cause that is very dear to my heart would be, the MOTHERLESS BABIES, I would like to contribute my own quota to helping stabilize them and also help out other less privileged people in the society.