STANDARD CHARTERED EYES PIRAEUS BANK'S EGYPT UNIT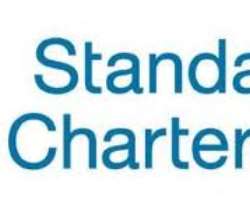 Standard Chartered is considering buying Piraeus Bank's Egyptian subsidiary, a deal that would boost the Greek bank as it seeks to strengthen its balance sheet in light of the downturn facing debt-laden Greece.
Greek banks, hit by the country's sovereign debt crisis, have been looking for ways to boost their capital base to cope with a protracted recession at home that has led to a rise in non-performing loans.
'The due diligence will start in the coming days. There will be a relative strengthening of Core Tier 1, which was at 10.8 percent at the end of March,' a Piraeus Bank official said on Friday.
Piraeus Bank Egypt had equity capital of 103 million euros, a 737 million euros loan book, and assets totaling 1.38 billion euros