ACN slams PDP for calling for Fashola's resignation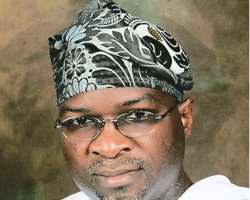 The Action Congress of Nigeria (ACN) has slammed the PDP for asking Gov. Babatunde Fashola to resign over the recent flooding in the state, describing the call as a failed attempt to make political capital out of an unfortunate situation. The PDP in Lagos state had days after the flooding which devastated parts of the state demanded the immediate resignation of the Governor maintaining that part of the reasons for the effect of the flood was because of projects that were poorly handled.  
  However in a statement issued in Lagos on Friday by its National Publicity Secretary, Alhaji Lai Mohammed, the party said the government of Lagos state was highly proactive and responsive over the flooding, hence it deserves commendation rather than condemnation.  
  It said if PDP's warped logic in calling for Gov. Fashola's resignation were to be extended, then President Goodluck Jonathan should by now have resigned from office over the worsening insecurity in the land, especially from the rampaging Boko Haram; over the devastating kerosene scarcity for which his government has no clue;over the sky-rocketing cost of diesel and the ballooning exchange rate for the Naira, not to talk of the worsening state of infrastructure.  
  "Flooding, like tsunami or hurricane, is a natural disaster for which no government, not even in the developed countries, has found a fool-proof remedy. However, what Nigeria has been suffering from under the PDP are PDP-made disasters, which could have been averted by purposeful governance,'' the party said.  
  ACN said long before the rains started, the government had been warning residents to brace up for what will be an unusually intense rainy season, while also clearing drainage and opening flood channels across the state in an effort to mitigate the impact of the heavy rains.  
  "Unfortunately, Lagos received 264mm of rainfall last Sunday, which the Nigerian Institute for Oceanography and Marine Research said was the equivalent of the volume normally received in a whole month. When this is added to the topography of Lagos and the unsavoury attitude of some residents in turning drainage into refuse dumps,the effect was far reaching.  
  "But the government's response was immediate and impressive. Officials were quickly deployed across the state to assess the situation and put in place palliative measures; public schools were shut to protect pupils and students while residents who did not have to be on the roads were asked to stay off, to allow for a proper assessment of the situation.  
  "Even Gov. Fashola and his team hit the road, touring the affected areas and ordering immediate actions to alleviate the impact. This is responsive governance!" the party said, warning the PDP to keep quiet if it has no meaningful contribution to make towards finding a lasting solution to the perennial flooding problem in the state.