Jonathan's Address At The Swearing-in Of The Federal Executive Council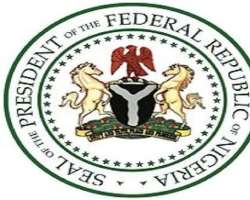 REMARKS BY PRESIDENT GOODLUCK EBELE JONATHAN, GCFR, ON THE OCCASION OF THE SWEARING-IN OF THE NEW EXECUTIVE COUNCIL OF THE FEDERATION AT THE STATE COUNCIL CHAMBERS, STATE HOUSE, ABUJA, 14TH JULY 2011
PROTOCOL
1. Today, I am formally presenting the team that will run the affairs of the Federal Government. Let me congratulate all appointed members of the Executive Council of the Federation on their achievement, and also for having successfully gone through the Senate Confirmation Hearings as required by law.
2. I want to assure everyone that the process of selecting this team of Ministers was quite rigorous; we searched far and wide within and outside the country, and finally made a selection based on an assessment of expertise, integrity, experience, qualifications, and after due consultations with a broad category of stakeholders. The Senate also did a thorough job in screening the nominees. I want to thank our Senators for their efforts and their patriotism. We have taken time to put together a Cabinet, and due process, as stipulated by the Constitution, has been carefully observed. Some of the Ministers are returning to their old portfolios to ensure not just continuity, but also the consolidation of projects and processes embarked upon in the last year.
3. I am concerned however, that in the course of our efforts to select this cabinet, I received disturbing reports of threats of assassination to nominees, their families and friends, and so much campaign of calumny to discourage them from coming into government to serve. This is most unfortunate; service to the nation is a patriotic duty that every citizen must look up to, and support. There is no greater responsibility than service to the nation.
4. I am also aware of the comments that have trailed these appointments, both positive and negative. Honorable members of the Executive Council of the Federation, it is important for us to realize that we are all on probation in the eyes of the public. We are public servants, and we must give proper account of our stewardship to the people at all times. I believe that this Cabinet is made up of men and women who can drive our transformation programme, and work hard to make Nigeria better.
5. You have been called upon to serve your Fatherland at a most trying and challenging period in our nation's history. On October 1st last year, we celebrated our golden jubilee as an independent nation. On January 1, 2014, we will celebrate our centenary as a nation. This surely is a transitional phase that requires transformational leadership at all levels. I believe that the best way forward is to have a strong government of determined and capable men and women, who believe passionately in Nigeria and who want to make a difference.
6. You have been selected to be the change-agents that Nigerians are asking for. You must know that expectations are high at home and abroad. We are expected to stabilize power supply in the country, as a minimum pre-condition for strengthening national productivity, we are expected to generate employment for our unemployed youth; we are expected to revolutionize the agricultural sector and ensure food security for the people; we are expected to sanitize the oil and gas sector; the people also want good roads, a more qualitative public school system, as well as more efficient public health and transportation systems, and so on. These expectations cut across all sectors. Most importantly, we are expected to protect life and property, and guarantee the welfare and happiness of all Nigerians. We cannot afford to disappoint the people.
7. Our nation has been described by certain persons, as a failed state. But we are definitely not a failed state. We are a country of talented people, who have the capacity to address whatever challenges our country may be facing. Other nations have passed through their own trying moments, in no way is our experience peculiar.
President Goodluck Jonathan's federal executive team.
8. I believe with a transformational leadership that is willing and committed, we can reposition our country for economic growth and development, and win the support of all and sundry, including those who are in doubt or denial. There will be difficult decisions and tough moments ahead but we must through our efforts show that we are prepared to work in the best way to focus on the people's aspirations. It only takes committed people to do things differently. I believe you are among the group of Nigerians that can do things differently and help to move our country forward.
9. Our task is to address the issues which preoccupy Nigerians. We must act quickly while at the same time, working on sustainable responses to long-term challenges. This is the debt we owe the electorate who turned out in large numbers in the April 2011 elections to make a statement with their votes. I will therefore expect the best form of conduct in the discharge of your responsibilities.
10. A responsive, responsible and accountable government is central to a genuine democracy. To continue in your positions, you must always be responsive, responsible and accountable. In particular, I expect that Ministers and Ministers of State will work together as a team, and in so doing eschew the kind of rivalry and one-upmanship that has been a problem in the past. I expect maximum co-operation among all members of the Executive Council of the Federation. We cannot achieve much if we work at cross-purposes.
11. In the various speeches that I gave from the primaries through the campaigns to the inauguration on 29th May, I promised Nigerians that I will run a transparent government and ensure a significant improvement in our economy. You are to join me and the Vice President to achieve this. Our plan is to restructure the economic management team in order to make it more functional; the new structure will be co-ordinated by the Minister of Finance, with a charge to ensure improved performance of key economic sectors and greater efficiency.
12. One critical issue that will also engage our attention is the issue of corruption. There is no doubt that our rating in the Global Corruption Index is embarrassing. Corruption is therefore the monster that we need to confront and defeat, in order to raise the country's integrity profile. The war against corruption in this dispensation will start at the centre. The anti-corruption agencies have been directed to beam their searchlights on the Ministries, Departments and Agencies of the Federal Government, and also focus on the states and local government areas, in order to send out a clear signal, that no form of abuse will be tolerated. We will carry out a comprehensive audit of all Ministries, Departments and Agencies of the Federal Government beginning from June 2007. You must observe due process in all that you do. I expect you to be above board.
13. Ladies and Gentlemen, I enjoin you not to see your position as merely another job or a reward for status, but as an opportunity to serve the people of Nigeria. You must remember that Nigerians have serious concerns about the integrity of their leaders. We cannot just talk about transformation; Nigerians must see us taking serious steps in that regard. To start with, this is not a government of the ruling party; this is a government of the Nigerian people. Each one of you must prove that you are deserving of the honour of recognition and of the portfolio that has been assigned to you. You are expected to ensure that the Ministry you head serves the interest of public good, and promotes the highest standards of ethical and professional conduct. You must always remember that we are not alone in government; you will be carefully watched and assessed by other stakeholders who have as much right as you do, to be concerned about the fortunes of our country.
14. Everything will be done to provide an enabling environment for you to be able to function efficiently. I will also personally ensure that we remain focused as a team, and that the confidence that the people repose in us, is not taken for granted. The task ahead is not going to be an easy one. Remember the words of the late Tai Solarin, in a January 1, 1964 essay: "May your road be rough," he said. "I am not cursing you; I am wishing you what I wish myself every year. I therefore repeat, may you have a hard time this year, may there be plenty of troubles for you this year! If you are not so sure what you should say back, why not just say, same on you? I ask no more!" Obviously the road ahead of us may be rough, but with sincere and purposeful leadership, we will surely succeed in transforming this country.
15. Thank you. Long live the Federal Republic of Nigeria.