HILDA DOKUBO, JACKIE APPIAH IN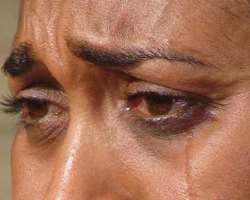 Popular Nollywood actress Hilda Dokubo, who has been off the scene for some time now, returns in a new movie titled Stigma. From all indications, she has lost none of her charisma and acting skills.
In a sensational team-up, she stars in the movie alongside Ghanaian superstar Jackie Appiah, and Nollywood heartthrob, Emeka Ike. Also appearing in the movie are Clem Ohameze, Ngozi Nwosu, and Soibifa Dokubo.
Stigma is a movie produced and directed by Dagogo Diminas, a Nollywood film-maker for the Rivers State Ministry of Health, as its major campaign strategy against the stigmatization of HIV/AIDS victims and their relatives in Rivers State and Nigeria at large. The director revealed that the movie is presently being edited in South Africa. Plans are being made for the movie to be premiered in Abuja, Port Harcourt and Lagos. Stigma is a culturally rich movie that chronicles the stigmatization of HIV/AIDS victims and their relatives in Nigerian society. It has an exceptional storyline that gives a detailed expose on other ways through which the disease can be contracted and how dreams could still be realized if the major killer- stigmatization is defeated.The movie also unveils and celebrates the beauty of the Kalabari Kingdom and other communities in the Rivers State. It showcases the language, food, dance and lifestyle of the people.
We say thank you to the Rivers State Ministry of Health for bringing Hilda Dokubo back to the screen one more time.