K.O.K Breaks Nollywood Record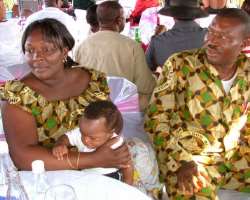 NOLLYWOOD star Kanayo O. Kanayo, popularly known as K.O.K has broken a 'record' in Nollywood as the actor that bought a car for himself and his wife at the same time. What a record!
K.O.K was heard telling people who cared to listen that nobody in Nollywood had achieved that feat before. K.O.K is just too much and to think that he also buried his mum this year too. Things are really looking up for the award winning actor since he joined the political terrain since last year. Na so e be bros. Anyway, next AMAA award may have to create a category for Nollywood stars who could afford to buy cars for themselves and spouses. To God be the glory.