ONICHA UGBO STATE OF MIND!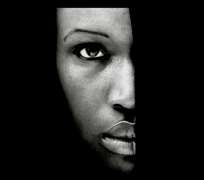 Obiageli sat inside the church, five rows from me. Initially, I didn't recognize her, until she turned around to bless the child behind her and wanting her attention while the Reverend preached the gospel. She was still charming sweet heart. It was the first time that I would bless my eyes on her in 30 years. Time and distance matured us. Her beauty was fading, but her elegance remained treasured. Dear God!. The past memories suddenly rushed back to these moments in the church. I felt the pressures of a past guilt. She was my everlasting love: my true love that I betrayed. And for thirty years, I occasionally wondered what may have happened to her. Inside this All Saints Catholic church, her sacred heart was few meters away from me. From the lanes, I could still see the scars of past pains and hurt. Obiageli was a love fountain that sprouted comfort, unconditional affection and romance, until that harmattan season when I horribly charred her charm.
We had no roses. We had tulips that we shared as we walked each night, guarded by the blazing soothing moonlight, towards Abuanor, the heart of our dearest village. This was routine. Every night that she visited my family home, Obiageli would stay late and expected a walk home from me. We would play hide and seek game under the Osisi Ogbu rooted in the center of a dusty alley of Idumu Ogbele, on our way to her parent's quarters. Here, we chased each other, captured ourselves in sandy rapture and rolled on the sands of the night, playing and making out. The echoes of our laughers would travel through the surrounding corrugated homes built from the warm clays of our dearest native land, Onicha Ugbo. We didn't care. We were in each other's arms. We sat by the wealthy tree plucking the leaves of the tulip flower from the stems, playing Truth or Dare game: "I love you. I love you Not!". This was the beauty of a village love. We were privileged to celebrate this beauty. We travelled to Asaba every weekend to be sanitized by the solemn waves of the great Oshimili. Obiageli would bare her body to the great river Niger. I adored the sight of this flavored ginger by the banks of the Niger!. She would race into the river, submerge with the waves, erupted from it, beaming with smiles and encouraging me to catch her if I could, or else she would be married to this wonderful nature. I would dive into the river, swimming faster towards her and when I tried holding her, she would submerge again, only to perch on my back like a butterfly with a smile.
My family embraced Obiageli the moment I introduced her. Extended family members adored her also. She was sensual, dignified,res[ectful, elegant and a dear dark darling. She was kind and passionate. My father was very fond of her. Baba admired her lovingly because of her blissful character. He pressured me to begin a marriage process with her by formally introducing both families and sharing our intents. I pleaded with my father to be patient. I was reluctant. I was so in love that I wanted to wait for the right time to do this. In fact, every moment I spent with her was the right cherished aura. Obiageli would visit from school and stayed with us. She occasionally visited her village to spend few days with her parents, before running back to our compound. We were inseparable. Her love was contagious. Every day we blossomed like a hibiscus flower blooming in the rainy season.
Obiageli completed her teachers training at the Onicha Olona Teachers Training school. She moved to Lagos and joined me. For the first time since we began dating six years ago, we lived together as husband and wife. Through the help of few Lagos contacts, I found her a job at the federal secretariat in Ikoyi.
We lived happily, loving and celebrating our happiness with friends and family. We were the happiest unmarried couples in the city. I would take Obiageli to every occasion and our village meetings in the city. She gladly and graciously participated in the meetings and any family celebration. She was happy to belong to me. Family members and friends wished their wives or significant others were as gracious in beauty and character as Obiageli was to me. Man, she represented me so proudly and profoundly. I was a gladiator in love. I was also human!.
Seven years into her job, Obiageli's boss decided to send her North for six months job training. She didn't want to go. We had never been separated that long. I encouraged her to take the offer. It was a step towards better position and promotion at work. Her boss liked her dedication and loyalty through the years; so when the opportunity came for him to select someone to go for training in his department, he chose Obiageli for that position. I walked Obiageli to the Igbobi car park at Fadeyi to take a bus to Kano to begin her training. It was the last time I would walk with her and see her.
Three weeks after she left, she sent me a telegram, telling me how lonely and miserable life was without me. We had no cell phones, no social media and no texting then. I was also missing her every day. The feelings were mutual. On a lazy Saturday evening, my friend Emenem came by my apartment and invited me to a party organized by the television station where he worked. I attended this party with Emenem. I needed an elixir to a missing love. I was so focused on missing Obiageli that it almost drove me insane. I sat at the party aloofed: I had my mind on Obiageli, thinking deeply about her. Suddenly this gorgeous dark and tall lady walked up and sat beside the empty seat next to me. She engaged me in a brief conversation with regards to my feelings for this party.
"Oga, I hope you are having a goodtime". I carelessly nodded in response to her. She grabbed my hands and pulled me up for a dance. I reluctantly obliged. But once we got to the dance floor, the mood changed. That night, she invited herself to my place. We exchanged addresses. I didn't know what I was doing with this lady. But she certainly knew what she was doing with me. The next day, she visited me. We went to a nearby beer joint and shared alcoholic beverages and conversations until late hours. We walked home that night. And for the first time in almost 15 years, I slept with a different woman. I cheated on Obiageli that night with Clara. It would be the beginning of a relationship with Clara. Clara's companionship slowly began to erase the loneliness I felt from Obiagelis absence. I gradually began to drift from that feeling.
Three months into my tryst with Clara, she informed me that she was pregnant. She wanted me to marry her. She said she was in love with me. I was alone, lonely and sincerely enjoying her comfortable companionship. I was going to be a father for the first time. I accepted that responsibility and her marriage proposal. We began to plan for our traditional wedding. Obiagelis sister visited me on a Sunday afternoon and found Clara at my place. I told her to please explain to Obiageli that I had found a wife and that we were expecting our first child. I wanted to move on with my new life without Obiageli, but with Clara and our expected child. That was the last time I heard or would see any member of her family; until this mass service.
Today Clara and I have four children, all grown and we are still married. I always wondered what happened to Obiageli after my hopeless departure from her life. It was swift and insincere. I heard she tried marriage twice but was never lucky. She had no children. As I walked to the front of the church altar to give my offerings, our eyes collided and something in us stirred. I felt her heavy gasp. I stood frozen in line for brief seconds. So this was how we would reunite 30 years after abandoning her!. I didn't know what to say to her….
Written by Azuka Jebose Molokwu. www.myspace.com/reggaelounge889fm.
Disclaimer:

"The views/contents expressed in this article are the sole responsibility of

thewillnigeria.com

and do not necessarily reflect those of The Nigerian Voice. The Nigerian Voice will not be responsible or liable for any inaccurate or incorrect statements contained in this article."
Articles by thewillnigeria.com