ACTRESS MERCY JOHNSON ACQUIRES PROPETIES:SET TO OPEN ORPHANAGE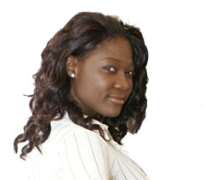 Aside from having changed her familys life with her good fortune,this very humble actress(90percent olofofo reports claim she is)is buying landed property left,right and centre.
olofofos whispered to me that she has just acquired a land in festac town for the sum of ten million naira.despite this,she has four different properties in ikorodu town and some plots of land in lekki.the olofofo who whispered to me says''she wants to erect an orphanage 'house of mercy'where she will handle motherless and rejected children.the plan is already under way.infact she has shares of over twenty million naira as well but the value has dropped so shes looking at landed property instead''.whoever is giving this lady advice is doing a good job of it.whether they rumour shes a hot pant or not,the fact remains that shes doing her thing and investing it well.haters should take a break and leave her alone...i wonder how much mercy johnson is worth now.God be praised!!..we thank God for movies ooh!