Barkindo: Why FG Loses Revenue on Oil Blocks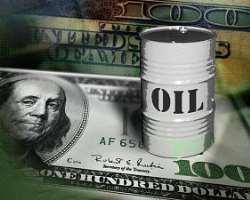 By Sufuyan Ojeifo, Abuja
Group Managing Director, Nigerian National Petro-leum Corporation (NNPC), Mohammed Barkindo, has said the Federal Government gets zero revenue from some offshore oil production blocks as a result of fiscal arrangements with the Joint Ventures Companies (JVCs).
Barkindo said this yesterday, when he appeared before Senate Committees on Petroleum (Downstream and Upstream), Gas and Finance, which are conducting preliminary briefings on the Petroleum Industry Bill (PIB).
The PIB had been read for the first time in the Senate and was scheduled on the Order Paper Thursday, last week, for second reading (debate on the Bill's general principles), which could not be taken.

Yesterday's interface between the committees and delegation of government led by Permanent Secretary of the Petroleum Resources Ministry, Sani Surfi, was interpreted as a lobby to facilitate smooth passage of the PIB.
Barkindo, who briefed the committee on benefits of the Bill, said there was shortfall in government revenue from some offshore oil production blocks due to fiscal arrangements with some of the JVCs. He said, "the bill is seeking to transform NNPC from what it is now with its dependence on government for its funding and its operations, into a profit centre where it will be a full-fledged, fully commercial national oil and gas company, with its operations fully capitalised.
"This will provide it (NNPC) with operational independence and the financial autonomy that it requires to grow into the league of the most successful national oil companies.
C. Thisday

|
Article source