LONDON BABE DUPED A GOVERNOR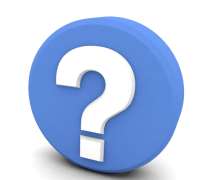 This gist is the hottest going around right now and this Governor has been referred to as the present day Mugu.He will do anything and spend any amount of money once he spots a pretty lady and likes her.
The Lady that duped him a few months back lives in the UK and she is very beautiful. This Governor saw her and immediately began to salivate.
She sent him naked pictures, he lost his cool and the hot chase to bed her began all the way from his base in Nigeria to the UK.
The lady had heard of the Governor's largesse and immediately she saw that he had interest in her, she cooked up a story of having financial problems which the Governor immediately attended to. He paid twenty five thousand pounds into a friend's account that the lady sent him and she promised to give him the time of his life when he arrives London to see her.
The time to meet and have the time of their lives came and the Governor went to London to meet the lady but she was nowhere to be found and he left London angry and threatenened to deal with her. But the lady thanked him for the cash and told him point blank to stay away or she would alert the media.
She told him to take his roving eyes somewhere else, and he was really upset.
The state which this governor oversees has three universities and two polytechnics and four colleges of education. The state which is in the middle belt region is named after a river and has 23 local Government.