Ecobank Drags Nollywood Artistes To Court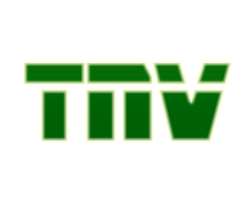 The strike embarked upon by judiciary workers throughout the country has paralysed activities in the courts. Many cases, that ought to have been filed and even those pending in the courts have been stalled. Among such is the case between the Management of Ecobank Nigeria Plc and some Nollywood artistes.
The management of the bank, in a letter written to the debtors last October, had threatened to petition the Economic and Financial Crimes Commission, in order to recover the outstanding debt owed it. While some of the debtors have shown their intention to settle their debt, others are adamant. The bank has thus instructed its solicitors, Mr. Morayo Lebi of Morayo Lebi and Company, to commence legal action but the strike of the judicial workers has stalled the legal action.
In a letter of demand for payment of the outstanding debt, written and signed by Barrister Ademola Adeyemi from the law firm of Morayo Lebi, the bank is demanding for various sums money owed it.
The debts allegedly arose from facilities granted to the customers among whom are Zeb Ejiro, N1,237,791; Fred Amata, N112,493.07; Boniface Duru, N1,190,601.45; Chico Ejiro, N1,638,347.39; Frank Osodi, N1,378,974.80; Kenneth Oraka, N6,857,869.11; Pastor Christopher Joda, N4,208,599.86; Theopilus Okoh, N3,184,854.07 and Ademilola Ogunsanya who owes N7,370,249.81.
The bank threatened that unless the amount allegedly owed by these customers are paid by issuing cheques in the name of Ecobank Nigeria Plc and delivered to the chambers of Morayo Lebi within seven days, it would be compelled to take appropriate steps to recover the debts.