Nigerian Stocks Fall For First Time In Three Weeks; Banks Slide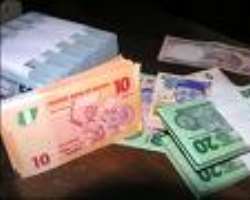 Nigerian stocks fell for the first time in three weeks after the central bank governor said the number of banks in the country will shrink and he is conducting an audit of the sector, Renaissance Capital Holdings Ltd. said.
The West African country's All-Share Index fell 1.2 percent to 25,813.55 today, bringing its decline for the week to 11 percent. The measure rose 2.6 percent in the previous two weeks, according to figures from the Nigerian Stock Exchange.
Lamido Sanusi, the newly appointed governor of the Central Bank of Nigeria, said in an interview published June 21 by the Financial Times of London, that he would encourage mergers and acquisitions in the Nigerian banking industry, and would like to see the number of banks shrink to about 15 from the present 24. He also said he like to see improved regulation and disclosure in the banking sector.
"The central bank governor's comments had a negative tone," Kato Mukuru, a Lagos-based analyst at Renaissance Capital, said by phone today. "He said he was doing an audit of the banks, would take a tough stance on those with any irregularities, and this audit process may take four to six weeks."
Stocks may fall in the next six weeks, or until the audit results are out, because of the increased uncertainty, Mukuru said.
Nigerian stocks posted the biggest declines worldwide in the first quarter as bad loans to speculators pushed bank valuations to an all-time low. Lenders make up about two-thirds of the benchmark index.
C.Bloomberg
|
Article source