What people don't know about me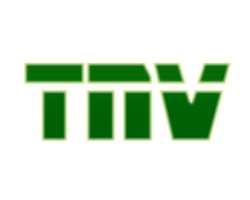 Like most popular acts around the globe, Nigeria's fast rising singer, Innocent Idibia popularly called Tuface has his career mixed with success and controversy. But he has been so lucky that his career has not been ruined by scandals, the kind of which many stars have unavoidably suffered from over the years.
Since his victorious break from the promising group; Plantashion Boiz, a few years back, Tuface had had his career on the high rise; winning fame, carting awards and churning out several super hits. Among these is his African Queen, which has since 2004 sold well over 20million copies in addition to earning him the coveted Best African Act courtesy of MTV/Europe Music Award.
However the same African Queen, which was released by Kennis Music was recently trailed by controversy when a member of the Plantashion Boiz raised issues with both Tuface and the records company. Actually the contractual agreement had generated a protracted row among the parties long before Tuface left Plantashion Boiz. The outcome of which allegedly led to the breaking of the group and the eventual accusation of the duo of Kenny Ogungbe and Dayo Adeneye ( of Kennis Music) as being responsible for the split.
But Tuface insisted that his love for the duo of Kenny and Dayo has not weaned despite the fact he has since ceased to release his albums on the stables of Kennis Music. In a recent chat with the media, Tuface said, " Kenny, D-One and I have a wonderful relationship. I had some years contract with Kennis Music and we were able to work without any problem. This is not to say we did not have one or two squabbles…There was no bitterness between us in the course of working together."
Aside the controversial records deal with Kennis Music, Tuface has equally had to contend with a rather unconventional life style as far as his women and kids are concerned. He was at one time or the other accused of putting up to three women in the family way, a situation, which gave him kids from different women almost at the same time. But the handsome Benue State born artiste said people should not crucify him for being human. He agreed that as a mortal, he is far from being perfect and so has tendencies to make mistakes.
His words " I don't want to join issues with people. This is because to whom much is given, much is expected. I know people's expectation of me is obviously not having kids from different women. But the fact is that I didn't kill anybody and I didn't steal from no one…I love my kids, and I'm just going to take care of them. I'm going to turn whatsoever bad situation to a positive one."
Tuface also disclosed that he would get married formally in 2009 but he declined to disclose his wife's identity, so that people won't start disturbing her. The 32-year old artiste nevertheless admitted his flaws, noting, " Some of my fans might feel bad about some of my excesses. But I just want them to know that I'm only human; and my fans are human too. They should look at life from a broader perspective."
And true to his words, Tuface has been able to focus on his career which gets improved by the day. He has since established his own entertainment outfit called Hypertech Entertainment. The latter which is still growing has recorded a number of feats among which is the Tuface Idibia tour organized with MTN earlier this year. The tour featured other artistes like 9ice and Timaya. The outfit also anchored a number of shows in Benue State and has since enlisted younger artistes like Natives, DJ Deep, Rock Steady and W4 on its stable.
Among the long list of his laurels, Tuface Idibia was recently honoured by the Prince of Monarco upon receiving the prestigious World Music Award as Best Selling Nigerian Artiste. He received this award at a ceremony witnessed by American stars Akon, Beyonce Knowles and Mariah Carey. Earlier in 2005, Tuface made history when he he became the first artiste to win the MTV/Europe Music Award for Best African Act. He also won the Channel O Music Awards in addition to two KORA awards for Best New Artiaste and Revolution Artiste of the year (2006). Other awards in his kitty include Hip-hop, AMEN and the Nigerian Entertainment Award held in the United Kingdom.
On his future plans and projects, Tuface disclosed that he would soon come out with his latest work, entitled, Unstoppable. The proposed album is said to have been produced in collaboration with world stars like Sway, R Kelly, Beenie Man, Sway as well as Chaka Demus and Pliers. A few months ago, he had released a four track promo album entitled Enter the Place which has been a delight of his numerous fans. He nevertheless has his eyes on gold, as he is not yet satisfied with his fame in Africa. According to him, he wants to become a world star by the time he clocks 35 in 2011. his words, " At age 35, I want to have achieved world-class status. There are some places I visit and nobody knows me. I know I'm popular in Africa, but in places like America only a few people know me…I must achieve world class status like Akon and the likes…I intend to work harder and look up to God… I already have the platform and I know I will achieve it."