FOREIGN AIRLINES TO ASSIST NCAA ON SAFETY, SECURITY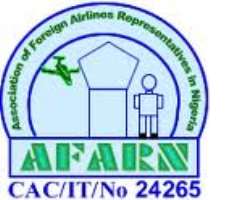 BY Kenneth Ehigiator
The Association of Foreign Airlines Representatives in Nigeria, AFARN, has expressed its willingness to assist the Nigerian Civil Aviation Authority, NCAA, sanitise the operations of agents of foreign airlines and ensure its members operate in line with approved standard practices.
The association also lauded NCAA for its tough stance on issues of safety and security.
AFARN is an amalgam of cargo airlines and companies providing support services in the nation's aviation industry.
AFARN President, Okey Ikeri, who made the commendation during a meeting with NCAA Director-General, Dr. Harold Demuren, in Lagos, said a biometric type of identification had been introduced for all its members to ensure total compliance to aviation safety and security regulations.
Ikeri said: 'AFARN remains strongly committed to standard practices in aviation which NCAA has continued to champion over the years.
'As a professional body, we also welcome the idea of regular stakeholders' forum to keep abreast of changes and developments in the system.'
He said the interface with the NCAA was anchored on how to chart a way forward for the growth and development of the aviation sector.
Ikeri said his group was also desirous of working harmoniously with other relevant agencies in the sector to promote safety and security, with a view to ensuring that Nigeria jealously guarded its high rating in global aviation.