12 Ambassadors May Be Yanked Off AIT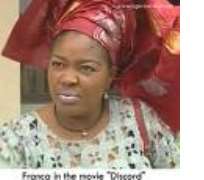 Despite the several TV reality shows on Nigerian local TV stations everyday with only a few making any impact, one reality show, 12 Ambassadors, packaged by Paul Obazele, showing on Tuesdays and Wednesdays on AIT may be yanked off the screen, courtesy of another reality show packaged by Nollywood.
The contest, being held simultaneously in the North, East and Western Nigeria is the first of its kind to explore such a dimension. The contest is based on the creativity and dramatic talents of the contestants.
Selected youths are made to sing, act or dance, under the tutelage of experienced judges made up of Nollywood actors and actresses such as ageless Franka Brown, reknowned Frank Dallas and Actors Guild president, Ejike Asiegbu among others.
From information at our disposal, though 12 Ambassadors is less than a month on the screen, another reality show is trying to take its time slot on AIT. This has led to Mr. Paul Obazele's constant trips to Abuja to see if he can retain his time belt with AIT. The Association of Movie Producers (AMP) president and producer of 12 Ambassadors is worried. Little wonder, he's fast losing weight, while dashing from pole to pole.
Close Sources has it that he now goes to Abuja almost on a weekly basis.