2011 POLLS SIGNPOST GREAT FUTURE FOR NIGERIA -GOV MIMIKO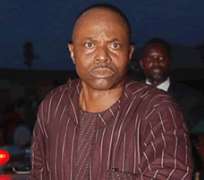 Ondo State Governor, Dr. Segun Mimiko, speaks on the just-concluded general elections, the future of Nigeria, challenges in office and as the only Labour Party(LP) governor, South-West economic Integration among other issues to some journalists in Lagos. CHIDI OBINECHE presents the excerpts
Ondo State in the last one and half years
I have always believed based on history and my own personal experience and I have been engaged in Nigeria political space for sometime and you know where I am coming from. I have been commissioner twice in my state. I have been Secretary to the State Government (SSG) and Minister of the Federal Republic. I have the passionate belief that until we have credible elections in Nigeria, we will not get anywhere.
I hold this conviction dearly to my heart , in fact, we had 10,000 man walk to sensitise people on credible election, that the democracy, one man, one vote is a must in our state. We made it abundantly clear, that if Nigeria must have something to reckon with globally, we must have credible election. When it comes with people who have the love of the masses at heart, who have passion for development.
For every politician, you must worship something. If you got there through a godfather, the chances are that you will worship the godfather, but if you got your mandate through the people, no matter how bad you are, the chances are that the concern of the people will be uppermost in your mind. After the National Assembly, I heaved a sigh of relief, because I was one of those who believe that if we don't get it right in 2011, we should probably forget about the Nigerian project. But after the National Assembly election, I came out convinced that God is a Nigerian and that there is a great future ahead.
I was one of those who made it clear that one of the reasons I advocated that we in LP should vote for President Goodluck Jonathan was that I found him a man that can rise beyond party politics. Ordinarily, judging by the history of the PDP, and the do or die election mantra in Nigeria, nobody believed that 2011 elections will come out the way it came. In those days, as a student in the University of Ife, and an activist, Nigeria was always about port congestion, military coups.
Then, we graduated to 419 and do or die politics. In the international domain, we have never had anything positive about this country. You remember the 2007 general elections, the International Community said with regional standard that we failed woefully. Now, four years after, the International Community is applauding us,and saying that we have gotten it right. That is something positive coming out of Nigeria. I am sure Nigerians abroad will want to come home now, once we can sustain it. It doesn't matter what anybody says, we have a president who has a pan Nigerian mandate .
Suddenly, we are talking that in the next 10years where we will be? One thing I know about this country is that we are about the most resourceful and resilient on earth. If we can galvanise and channel this energy and goodwill in the direction of development, power, security and public transportation, Nigeria will be the best place to be. I believe that we are getting it right, and the press is doing a wonderful job. I was reading Nigerians newspapers setting agenda for Mr. President.
There is also a piece on those who should not be minister. That is the type of activism we want. That is what we want, and if we continue in this direction for the next 10 years everything being equal, Nigeria will be great. Even the investors are now coming back to Nigeria. We are 150million people, the most resourceful black people on earth no matter what anybody says. I think all hands should be on deck.
Government of National Unity
I don't know what the Government of National Unity means but Labour Party(LP), before election came out as a party to endorse Jonathan. We didn't have a presidential candidates, and we said of all the presidential candidates. Jonathan is the best. We asked LP members all over the country to vote for Jonathan for president. If he invites us to join his government, LP will join him because from the beginning we believe in the best. LP supported him, because we have no presidential candidate. I don't have problem with those who don't want to join the GNU because they want to provide an opposition. For us, at the beginning we made it clear that Jonathan was our candidate. We didn't equivocate about that.
LP and GNU
Even the so called GNU, will be at the realm of conjecture. It won't happen. For those who say they want to provide credible opposition, I have no objection to that. But remember all those parties had presidential candidates and LP had no candidate. Jonathan was the candidate we adopted. If you recall that, before we adopted him, we had what we called our minimum agenda which we presented to him in Abuja. If he can do it, fine, but the moment he diverts from the course, we will pull out. But if he is on course, we will continue to support him.
The challenge of being the only LP governor
Being the only Labour Party governor in Nigeria is a challenge, I must confess, it has its ups and downs. For me, Labour Party actually, was a creation of Nigeria Labour Congress (NLC). In the idealogical spectrum, in every society, Labour Party is always on the left and people have said there is no more idealogy in the Nigerian political space. And in Ondo State, we have proven that as closely as idealogical it seems to be, that there is still a line to be drawn. Because the issue of ideology is about the choices that you are making. On the extreme right, if it trickles down idealogical perspective, grows the economy, eventually the benefits will trickle down to the masses. But we believe that the masses would have been dead before it trickles down.
Our own approach is to grow the economy and also developed the underprivileged, so that there will be a convergent. Our own is convergent. We have always made it clear that we will continue to run a government to create an enabling environment for the private sector, but in terms of basic social services, I will give everybody some modicum of equality of opportunity in the society.
We believe that as a Labour Party government, we owe it a duty. I give example in my healthcare programme. It is the example I have given very often when we started, we said we wanted to build the best hospital in Nigeria in terms of quality services in a very relevant environment and that it will be free of charge. It was like a paradox. How can you build the best hospital that will be free of charge. But today, I don't want to sound immodest, one and half years down the line, Mother and Child Hospital is probably the best run public institution in Nigeria if not in Africa.
We have been acclaimed by the World Bank and in fact, I am supposed to go to Washington. Ford Foundation has been there to see the excellent quality service we run free of charge. Today, we have one of the busiest maternity centres in Nigeria taking 25 birth deliveries in a day on the average. That is a choice. It is an idealogical choice. That is the point I am making. We went to the communities, identified local governance to the communities, we asked for their needs and indentified their problems. As I speak with you, I have completed over 200 rural community projects in one and half years, projects that are touching lives positively.
We have deployed almost N2billion in community development, much more than what has been done since the creation of Ondo State. That is an idealogical stance. So, for me being the only Labour Party governor, it has a special challenge to demonstrate that ideology is still alive in the context of our polity, if we must develop our people. I tell my people that the usual thing to do is to get the people out of streets, get bulldozers to bulldoze the shanties and build nice shops. But on the idealogical perspective, we recognised the historical imperative of guerrilla trading on our street, it never used to be so.
Because we are Labour Party, we are Social Democratic Party, we analyzed to know why there are no longer stalls and pantries in houses. We grew up to know stalls and pantries in our house. How many houses now have stalls? Since the Structural Adjustment era and deliberate international financial conspiracy against us, which used SAP and removed subsidy on social services, since that era, everybody was eating on daily basis. By 5pm you have not made enough money to cook and put something on the table.
There was market for people in the evening to line the streets and compete with vehicles and medians of major roads, selling tomatoes and vegetables and all of that. From that historical idealogical perspective, we say we will not get these people off the streets without providing alternatives. That is an idealogical decision. So, what we did is that we took an inventory of our street traders and provided modern market facilities, that is an envy of those who hitherto considered themselves as privileged in the society and relocated there.
When Mike Murdock came to Ondo State, he said that we have turned street traders into entrepreneurs, that is based on idealogical position. So, for me being the only Labour Party governor in the country, is a special challenge for me. Because I don't subscribe to 100 per cent market driven economy. Because in such situation, your economy could be growing seven per cent annually without the commensurate benefit to the people.
More people will be having private jets and you are deepening poverty in the country. That has been the experience with 100 per cent free market economy, and we are redefining it. When Chief Obafemi Awolowo democratised education in the South-West with deliberate policy of free education, more than 50 years after, in terms of regional disparity we are still leading the rest. We are deliberately re-creating society along those path.
ACN and I
So, the issue of being the only Labour Party governor, I must tell you one thing. By the perception of Nigerians, most people will tell you that ACN is a progressive party but I don't want to go into details. I know that Labour Party is progressive party. I want to watch the choices ACN governors outside Lagos will make. Lagos will not be an ideal place to actually know the idealogical tangent and trajectory of ACN. Lagos State has an IGR of N18billion a month, that is much more than what I will take in almost a year. So, they can afford the choices they make. Lagos can afford to bulldoze Tejuoso market and rebuild it for N2 billion. I am not saying it is too much for Lagos, but you compare.
Now, Oyo, Ekiti, Osun in terms of population, size, land mass, tradition, history are almost the same and the choices those governors make would also give us the true character of the idealogical spectrum. And they have started well. I must tell you that, Governor Rauf Aregbesola have employed 20,000 people in Osun State and he is paying them.
This is a good development, and I want to believe that the governor mean well for the people. We started with 5,000, but our own 5,000, apart from training them physically, we deployed them to community jobs. We have also given them new skills.
We have deployed our graduates to 21st century farm settlement with modern farm implements, in fish farming, poultry and mushroom farming.