DELOITTE URGES TRANSPARENCY IN FINANCIAL REPORTING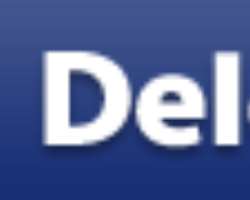 BY OMOH GABRIEL
Deloitte, Akintola Williams, a leading financial service firm, with expertise in four professional areas, audit, tax, consulting, risk management and financial advisory services, has urged businesses in the country to always ensure that they come out with a true picture of their financial disclosures.
This, they said during a media parley with newsmen at the weekend will go a long way in enhancing the quality and value of their businesses.
Speaking during the media chart , Joseph Olofinsola said we are the leaders as long as IFRS is concerned , we started it , because we realised the importance, and the enormous benefits and value, it could add to businesses and the economy as a whole, that was why, we were quick to launch an academy with BusinessDay, at that time we realised that most businesses were not strong for it, so we supported them in giving them the necessary tools that will help them.
According to Olofinsola , transparency is important for every business all over as it enables investors, creditors, and market participants to evaluate the financial condition of an entity. In addition to helping investors make better decisions, transparency increases confidence in the fairness of the markets.
Further, transparency is important to corporate governance because it enables boards of directors to evaluate management's effectiveness and to take early corrective actions, when necessary, to address deterioration in the financial condition of companies. Therefore, it is critical that all public companies provide an understandable, comprehensive and reliable portrayal of their financial condition and performance.
He went on to say,' if the information in financial reports is transparent, then investors and other users of the information are less likely to be surprised by unknown transactions or events. Investors and creditors expect clear, reliable, consistent, comparable, and transparent reporting of events.
Accounting standards provide a framework that is intended to present financial information in a way that facilitates informed judgments. For financial statements to provide the information that investors and other decision_makers require, meaningful and consistent accounting standards and comparable practices are necessary'.
Olofinsol added, having all this in mind, we look at four areas in consulting, first is Strategy and Operations, where we help organisations find directions of where they want to go. Second is helping them do their financials, and put them through where it concerns risk management.
Third is local content , which entails helping the human resources arm of any organisation equip its staff with the needed skills in financial management and lastly IT strategy, that entails helping organisations optimize their IT potentials.