RETAIL INSURANCE: LOW DISPOSABLE INCOME POSES THREAT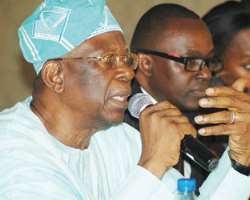 By Rosemary Onuoha
The projection by the National Insurance Commission (NAICOM) to hit N1.10 trillion Gross Premium Income (GPI) by 2012 is laudable, however, the purchasing power of the average Nigerian will determine the realisation or otherwise of the target.
Recently, the National Insurance Commission (NAICOM) has been calling on insurance companies to key into its Market development and Restructuring Initiative (MDRI), stressing that it will help the insurance industry hit the trillion naira mark if adequately embraced by companies.
NAICOM has projected that through the MDRI, by year 2012, it is expected that Gross Premium Income (GPI) in the insurance industry will hit N1.10 trillion against the 2008 figure of N164.5 billion. The commission also projected that a total of 250,000 jobs are expected to be created within the targeted period.
Developing issues
Although the MDRI is seen as a laudable initiative, experts are worried that some fundamental challenges may hamper its smooth operation and one fundamental challenge is the very low purchasing power of the average Nigerian. Another challenge, according to experts, is the compulsory insurances therein because Nigerians are quick to look for safe landing when things are made compulsory.
Because of the low purchasing power of the average Nigerian, Mr. Wole Oshin, managing director of Custodian & Allied Insurance Plc stated that the economy at the moment is not ready for broad based retail business because broad based retail business will actually depend on disposable income.
Oshin added that not only does retail business depend on disposable income but also on availability of credit.
In his words 'Retail business sits on the back of credit business, and if the banks are no longer lending, then retail business is crippled. Abroad where they talk of retail business being very successful it is because everybody there is a debtor, nobody uses money to buy television set, car or do anything. So you are a debtor to a financial institution and therefore on the back of that the financial institution gets insurance. Here we started that about four years ago when the banks were getting aggressive and throwing credit cards and debit cards at everybody and inviting people to come and take loans. If that tempo had continued, by now we will be sitting on a good structure to execute retail business. But all that has been withdrawn, banks are no longer lending, there is no disposable income anywhere, on what bank are you doing retail? Oshin queried.
Mr. Kunle Elebute, a partner in KPMG noted that experience has shown that any law formulated to make any thing compulsory, ends up creating arbitrage, stating that insurers should do things along value chain for the benefits of clients because customers are craving to get value for money, querying 'Any law that you cannot monitor effectively why enforce it.'
For Olutola Mobolurin, executive vice chairman of Crusader Insurance Plc, making things compulsory is not sufficient rather ways of adding value to customers through innovative products and services should be the focus of insurance operators. Mobolurin noted that the industry needs to look back and act with professionalism in the way and manner they confront issues. In his words 'Asking for compulsory this or that is not sufficient enough as people will only look for escape routes to side step the law.'
Mr. Adedotun Suleiman, Chairman of Cornerstone Insurance Plc stated that he has not been a proponent of compulsory insurance because the natural tendency for people is to get the minimum of what to do to comply.
According to him 'A very good example of this is the compulsory motor insurance in the country. People go out to get the minimum motor policy to get the police out of their life; hence a significant portion of motor policy in the country is third party insurance.'
Oshin however noted that not too many companies know the power of what have been given to them through the MDRI because they have been empowered to be enforcers.
He stated 'But I think also there is a down side to it because, if I am writing to a potential client and telling the client that a 'law says you should do something, and if you don't do it, this is what is going to happen to you,' that approach in itself is anti customer relationship. So you are starting up on a bad note. But it would have been better having an independent enforcement agency, rather we are empowered to go and do that.'
'I am not sure it is going to be very easy for you to go and put a gun on the head of a potential customer using the law to arm twist the person. It would have been easier to educate the person, and then have the regulator come and enforce it,' Oshin maintained.'
While commending NAICOM on the MDRI initiative, Oshin stated that it is the greatest opportunity that the industry is going to have and it all depends on them to make it work, adding 'I don't expect that we have it all perfect from day one, it will be in stages but I think it is a fantastic beginning.'
Oshin stated that the change will come when the banking system is very strong in retail, stating, 'Once the financial services sector is very strong in retail, the insurance companies will key in on that. We had a lot of leases businesses when the banks were throwing cards at everybody, it was growing, people were getting information from banks to come and get loans. People have easy access to capital, but that is not the situation today and the other side of the coin is the opportunity we have from NAICOM. But if the system was right and we could combine both opportunity, the sky is the limit'
However Chief Oladipo Bailey, former commissioner for Insurance (CFI) and chief executive of Shepherds Insurance Brokers stated that the major challenge on the insurance industry is to find out ways and means capable of providing the population with products that will match their purchasing power and living standard.
To these end, bailey maintained that the government should work towards stability and national unity as a necessary step towards ensuring investment growth, job opportunities and poverty eradication.