FG, ASUU Meeting Deadlocked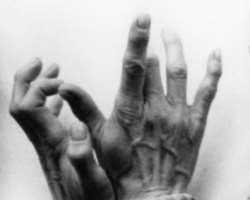 By Emmanuel Edukugho
The meeting between the leadership of Academic Staff Union of Universities (ASUU) and Minister of Education, Dr. Sam Egwu, again ended in deadlock as the parties maintained their hardline stance.
Consequently, ASUU National President, Professor Ukachukwu Awuzie, had sent words to chairmen of all the 44 branches of the union across the nation's public university system, that the "struggle continues."
The meeting was held in Abuja after the union declared a nationwide indefinite strike on Monday, June 22.
Awuzie and Egwu were present at the meeting meant to explore ways of bringing the strike to a quick end.
ASUU Chairman at the Lagos State University (LASU), Dr. Kabir Olusegun Akinyemi, told Vanguard yesterday that the leadership of the union met with the Education Minister but nothing tangible came out of the meeting, indicating a long-drawn strike.
According to Akinyemi, "We were told by the national president that the meeting produced no tangible results except a time-table of the end of July when he hopes the agreement will be signed."
Awuzie further said: "We didn't see in government any sign of urgency in their approach. For now, the struggle continues."
Asked about any contigency plan to cushion the effect of the strike on the teachers if pay was affected, Akinyemi said the welfare issues had been taken care of.
"ASUU has set up a Coping Strategy Committee (CSC) that will accommodate any member in serious need of assistance.
"Even if government goes ahead to stop our salaries, which we believe will be paid after all, because we've only suspended an aspect of our responsibilities — which is academic.
"All the other aspects which are research and community are still being carried out," he added.
C. Vanguard
|
Article source