MY MISSION, TO THE SENATE, BY AYADE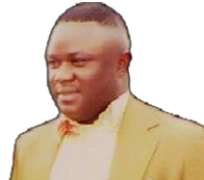 In this interview with Professor Bernard Ayade, the Senator for Cross River North Senatorial District, he stated that his number one item on the agenda will be to initiate Bills at the National Assembly that will compel President GoodLuck Jonathan to declare state of emergency on unemployment, as a matter of urgency.
Ayade, a Professor of Environmental Microbiology specialising in Design of waste water treatment plant, said 'I can assure Nigerians that there is a deliberate effort from all of us, especially the legislature to evolve a policy for rapid transformation of the country and liberate Nigerians from the shackles of poverty.'
I am optimistic that with that kind of synergy that will exist between the executive and the legislature as well as with President Jonathan temperament and humility to respond to that changes that would come from the Senate, Nigeria would take its place among comity of nations.'
Excerpts:
Mission to the Senate
What they should expect is that there would be deliberate efforts to put forward bills and pass into laws bills that aim to stimulate the economy; Bills that are productive. That would enable government to carry out productive projects. There would be less of rigmarole and playing around and taking too long. There would be bills that are well tailored to drive the economy.
Bills have to come for rapid transformation. We have to put water in every village. We have to improve our water sanitation in the country. 80 per cent of diseases in Africa are water related. A country cannot sit and watch that happen. Communities walk far to get water in a country that has so much.
Our planning regulations have to change. We have to find a way to protect our widows. We have to find a way to protect the physically challenged. We have to stimulate the industries, stabilize the naira. There is no country in the world that allows its currency to dangle.
If you go to my constituency now, the level of rural roads that have been put in place cannot take us to anywhere. There is still need to do more the federal government.
So, part of my mission of going to the Senate is to first ensure the Federal Government understands the challenges of my constituency as a border constituency, bordering with the Cameroons and other states. I believe that Cross River North should enjoy priority, because we also provide an outstanding Obudu Cattle Ranch, a star attraction in terms of tourism.
So, the country should also recognize the fact that if there would put just a bullet train to shuttle between Abuja and the ranch, that is enough to create at least not less than a thousand jobs. Keeping people actively involved in the services and management.
I have travelled to Disney in Orlando, Florida, for vacations. You would be amazed at the amount of money that is made by Disney World. All year round, it is choked with human beings. The hotels are booming. Everywhere is booming. Everyone is active in that place. The place does not sleep. Why do we have a place as beautiful as the Obudu Cattle Ranch, yet the Federal Government is not making a deliberate policy to make it a destination for tourism.
The only way you can achieve that is through roads, infrastructure. And these are part of the things I am going to take to the senate. My constituents would expect to see me lobby this through, both on the floor of the house, in committee levels and of course see how I can parley with the government to see that this comes to pass.
On rising unemployment in the country
No doubt, the level of unemployment in Nigeria has reached a worrisome dimension. The cumulative impact has assumed a level of near irreversibility. The unemployment has come with an attendant cost to the nation. The socio-attitudinal decay and moral miasma has become manifest in our youths.
Our young sons and daughters in the university and other institutions of higher learning between the ages of 18 and 19 have taken other means of livelihood just to survive; they are vulnerable youths and are being exploited by our society. Our young men have turned full time fraudsters; graduate arm robbers and downright perverts. These youngsters are frustrated and reduced to want in body and in spirit. They are idle, hungry and desperate. They simply want to survive when there are no other options for earning a decent living.
Apparently, it is of critical importance that the attention of Mr. President be drawn to curbing this salient quagmire through massive job creation. President GoodLuck Jonathan should therefore declare a state of emergency on unemployment because this is one key area to be given due attention as a matter of urgency and emergency.
There are several ways by which the President can create jobs which include massive military and paramilitary recruitment and reorganisation; review of the activities of the oil companies operating in Nigeria; expansion and indigenization of the construction industry (roads, bridges, housing schemes, resorts and parks); Creation of new city centres that would compete with Abuja in the six geopolitical locations; massive industrial agriculture; self-imposed embargo on some imports; stimulation of internal production.
Others measures to cushion the employment problem are adopting an internal manufacturing of bicycles and motorbikes; proposing an executive bill on social benefits; establishment of Community Police and an army battalion in each senatorial district; giving tax reliefs and credit to employers.
I also suggest that NYSC programmed should be a 4-year compulsory and after which you obtain a discharge certificate and further retained as a volunteer staff for 3 years to be paid at least the minimum wage while in search of a job.
Again, the issue of building more refineries and petro-chemicals and their downstream industries while at the same time embarking on massive investments in infrastructures such as fast rail, bullet trains, monorails, tramps, cable cars.
On the new Senate
The new Senate from all indications would be vibrant and active. I am not the Senate President, but I do know that whoever would emerge as the leaders of the Senate would be in tune with the philosophy of the new Nigeria.
This is the auspicious time to be practical about Nigeria's numerous problems. We don't need 'Agbada' and 'caftan' as senators now. What we need rather Senators on T-Shirt and a pair of jeans to be on the field doing oversight functions, making sure that projects earmarked are executed to standard and specifications, making practical laws that affect ordinary people. We have too many laws that cannot be implemented. So what we need is a pragmatic Senate that can contend with too many fake agencies; contraband goods and of course, tax system that discourages hard labour.
We will endeavour to lure our brothers in Diaspora to come and join us in this process. I have not met a Nigerian who is so happy to be abroad. All of them are there by circumstance. All we need is just to create the enabling environment. We crowd up our cities with so many people and the vast majority of the land is lying idle. That is not how to leave.
Things have to change. It does not change with passage of time. It changes with passage of bills. That is why we are coming in to offer absolute service. Not coming in to amass wealth. I think God has blessed us well enough already. I know that my colleagues coming up in the Senate are all very smart people who are up for a change.
I am optimistic that with that kind of synergy that will exist between the executive and the legislature as well as with President Jonathan temperament and humility to respond to that changes that would come from the Senate, Nigeria would take its place among comity of nations. Indeed, with a president like President Jonathan, definitely what the country expects is a rapid transformation. It is like Nigeria is just getting started.