We're coming to Naija to rock you, Nas, Nelly assure on SMJ 08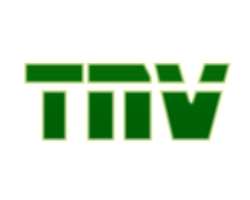 For those fans of Nelly and Nas who may have been yearning to see them perform live on stage, they may not have to wait for too long because both artistes who have been confirmed as headliners for this year's edition of the annual Star Mega Jam have assured their fans in Nigeria that they would indeed be here to thrill them.
Nas is particularly excited that he would be performing to a very large crowd of his fans which has
become the hallmark of Star Mega Jam.
"Nothing Do me, I will be there" said Nas
These two artistes who have sold tens of millions of albums worldwide and endeared themselves to fans across the globe were overwhelmingly chosen by Nigerian music lovers for the 9th edition of the event which is slated to hold on Friday, December 12th in Lagos and Saturday December 13th in Abuja with remote broadcast in Akure and Lokoja.
They would be joined by the best of Nigerian music superstars. The parade includes P-Square, D Banj, 9ice, Timaya, Face and Olu Maintain,Obesere,Weird MC amongst others.
According to Ageni Yusuf, Corporate Affairs Adviser, Nigerian Breweries Plc, having consistently entertained Nigerian music fans for the past eight years, Star, is taking the concert a step higher by introducing simultaneous broadcast to ensure that consumers in other regions also feel the excitement.
He said security, like other years would be tight and gate fees for the concert have been pegged at N500 only to enable music lovers to share the brighter life with their favourite artistes.
Nelly, in 2000, an unknown rapper from a sleepy Midwestern metropolis stunned the recording industry, selling over a quarter of a million copies of his debut album "Country Grammar" during its first week of release.
The spirited rapper from St. Louis, Missouri quickly proved his star potential with follow up singles "E.I" and "Ride Wit Me" on an album that would go on to sell 9million copies.
Out of the gate, the staying power of this breakout artist from the Midwest was underestimated by coastal critics, a naïve assumption that Nelly would easily overcome.
Two years later, his sophomore album "Nellyville" established his widespread appeal, selling 6 million albums and earning him two Grammies for the Singles "Hot in Herre" and "Dilemma". Whether proclaiming himself "Nasty Nas" or "Nas Escobar" or "Nastradamus" or "Gods Son", the self appointed King of New York battled numerous adversaries for his position atop the epicentre of East Coast rap, none more challenging than Jay Z, who vied with Nas for the vacated throne left in the wake of the of the Notorious B.I.G's 1997 assassination.