Ban on Yvonne Nelson divides Gollywood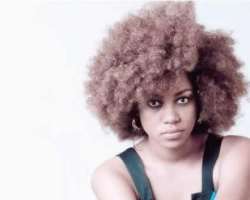 Ekow Smith Asante and Kofi Adjorlolo are the two famous faces of Gollywood, who were banned alongside the controversial sultry star actress, Yvonne Nelson, late last year. And it is no longer news that Ekow and Kofi, have been left off the hook while Yvonne is yet to be pardoned.
The decision, which SS reliably gathered had sent close colleagues and fans of the sexy screen siren on the war path with the movie producers in Ghana. SS scoop that Yvonne's several alleged incidents of disrespectful and rude attitude towards fellow actresses, producers and crew members on location and off-camera, were what earned her a year ban. While Yvonne seems to be unperturbed with the ban, as she recently float her fashion and Lace Wigs line called YN's Closet.
A source hinted SS that in order to draw a battle line with the so called Gollywood mafias, faction of the association movie producers in Ghana are learnt to be making plans to bankroll a movie that will star Yvonne. Moreover, SS has also gathered that some diehard fans of Yvonne have initiated a lift the ban on Yvonne campaign in Accra.