NASCON'S PROFITS, EARNINGS PER SHARE RISE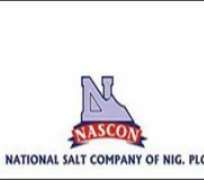 ENVIRONMENTAL constraints notwithstanding, the National Salt Company of Nigeria Plc (NASCON) has recorded a 30.4 per cent rise in its profit before tax, while also growing its earnings per share to 60 kobo, as against 46 kobo for the preceding year. The result was for the quarter ended March 31, 2011.
While its turnover hits N2.2 billion for the period under review as against N2 billion, a 10 per cent increase, its gross profit was N825 million, from N606 million, a 36.1 per cent increase.
The first quarter results showed the company returning to profitability as against the year ended December 31, 2010, when turnover grew by 1.4 per cent to N8.89 billion as against N8.7 billion in 2009.
Both the profit before and after tax for 2010 shrunk by 24.1 per cent and 10.5 per cent respectively while the EPS also reduced to 62 kobo, a decline of 11.4 per cent from its 2009 figure of 70 kobo.
NASCON was established in 1971. After many years of poor performance, the company has shown signs of recovery and growth following its acquisition by Dangote Industries Limited (a member of the Dangote Group).
NASCON, it would be recalled, was incorporated as a limited liability company on April 30, 1973 and was fully privatised in April 1982. It was listed on the Nigerian Stock Exchange (NSE) on October 20, 1992.
At a general meeting held on September 29, 2006, the shareholders approved the acquisition of assets, liabilities and business undertakings of Dangote Salt Limited and the issue and allotment of additional NASCON shares as purchase consideration.
The principal activities of the company remain the refining and marketing of salt in different grades-refined, edible, kitchen, butter, table and industrial.
The company has invested in the acquisition of offshore companies, refining and packing machines, investing in advertising and promotions and development of the foods businesses in the country.