I never fought with my ex-wife –Segun Arinze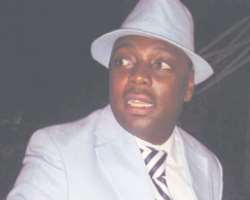 Segun Arinze, actor, is still very upset. It is not about the impostor who hacked into his yahoo mail though. Arinze told Life and Beat recently that he was upset over another matter.
The latest gist in town is that Arinze was caught in a street fight with his ex-wife, Anne, over the custody of Morenike, the product of that marriage.
It was alleged Anne threatened never to allow Arinze to see their daughter again and Arinze could not stomach that.
However, while speaking to Life and Beat recently, Arinze said nothing like that ever happened.
"I don't even know whether Anne is fat or thin because I have not seen her for ages. I am so upset! It is embarrassing. I didn't fight over the custody of my kid when I was much younger. It is now that I am walking with walking stick that I would fight? I swear to God, I don't know where this story came from and it is making me so angry.