HARD TIME FOR ROCHAS, OHAKIM AND IMO STATE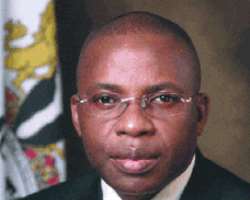 Ohakim
I do not envy Owelle Anayo Rochas Okorocha. This is really a difficult time for him. He has to come to terms with his victory in the Imo gubernatorial election. The combined forces that helped him win will come back to extort their ransom. That is the nature of Imo politics. And the challenge for him will be whether to placate all of them or face his 'rescue mission'. To ignore them will turn them to enemies. To indulge them will be at the expense of his promise to Imo people. Udenwa's eight years tenure was stymied by propitiating the godfathers in Imo to the extent that it was difficult to even remove refuse from the streets of Owerri!
Already newspaper reports indicate that an army of sycophants is already camping at the gate of Okorocha's Ogboko country home. It is pay back time for people who will come with all manner of claims for compensation through appointments and contracts. Some will tell him, 'I am the one who tore Ohakim's posters in my local government'. 'I am the one who abused Ohakim in that newspaper article' 'Owelle, did you see the congratulation message I placed in the newspaper?' 'Owelle, I coordinated for you in my booth'.
People are already falling over themselves to catch Okorocha's attention. This, unfortunately, includes some of Governor Ikedi Ohakim's appointees who, with indecent haste, are crowing loudest to congratulate Okorocha. They go to Okorocha with all manner of stories denying Ohakim, their master, even before the cockcrows once! Some have already taken positions in Okorocha's Transition Committee. Such behaviour tends to give credence to the conspiracy theory afloat in Imo. I have read some articles laced with wild conjectures, vacuous claims and innuendos, which make the articles mere applications for appointment in Okorocha's government.
Okorocha himself has to show that he can manage power as Governor. His first steps have shown that he may have difficulty understanding the nuances of governance. His order to banks in Imo from the 'office of the Executive Governor-Elect' purportedly freezing Imo State accounts was a clear product of infantile hubris. He has eight years to be 'Executive Governor', a prefix Ohakim never used. The use of thugs to chase Permanent Secretaries out of their offices and intimidating calls to some key officials asking them to go into hiding so that they don't sign cheques should embarrass his supporters.
You don't cripple government and deny Imo civil servants their April and May salaries and out-going public officers their severance benefits just because you have won an election. It suggests that Imo may be spinning into a rule of the mob. Governor Adebayo Alao Akala of Oyo State lost election. Yet, neither the Oyo Governor-elect nor his supporters have resorted to 'agbero' tactics. Behaviours like this breed do-or-die politics, which we all condemn.
This is also a difficult time for Governor Ohakim. It is indeed a lonely time for him. I have been in similar circumstance. I know how it feels. This is a time when everybody, including those who dined with him till 7 May 2011 when the final result was declared, becomes an 'expert' on why Ohakim lost the election. In this country, people are impatiently flippant about what they are ignorant of! People hardly respect facts. There is no rigour in interpreting facts and figures. It is not helped that Imo State has earned itself an unflattering place as the rumour capital of the nation.
This was effectively deployed against Ohakim for four years. It is so bad that, only two days in Imo for the Supplementary Election, Mr Aniedi Ikoiwak, INEC Supervisory Officer, while addressing the world why election could not hold in Oguta, lamented how insidious rumour mongering is in Imo! That is something that should worry Imo citizens.
I have read many expert 'reasons why Ohakim lost' that simply recycled fanciful rumours. The Imo governorship election result was in no way an overwhelming victory, a landslide, a tsunami, a battering or a humiliating defeat. The figures are there for any objective commentator to make an informed conclusion. Given the forces ranged against Ohakim, we should acknowledge that on 26 April he fought them to a standstill. Those who witnessed what transpired during the Supplementary Election know that it was no longer the normal election that we all know. Some commentators have resorted to personal abuse that has nothing to do with governance. My people say a bloodied lion is a prey to even a lizard!
Ohakim has nothing to be ashamed of. I am sure he will remember that this is typical Imo behaviour. Both of us were victims of similar treachery by friends when the military overthrew Enwerem's government of which he was a member of cabinet. Soon, the smokes will clear and the truth will be told. The truth we know for now is that Ohakim's problem was not lack of performance. A government is judged by its promise to the people. Commentators will be forced to acknowledge that in four years, Ohakim raised the bar of leadership in Imo, perhaps too high, for the comfort of some. A few objective commentators like the Chairman of ANPP in Imo State, Chief Vitalis Ajumbe, has testified to that (Daily Independent, Tuesday 17 May page 27).
In the weeks ahead, there will be futile efforts to rubbish Ohakim using the rumour machine in Imo State. Uncritical commentators will aid an obvious witch-hunting. I know. I have been there before, as I said. At the end, I am sure that many commentators will discover that they have been swindled; people will realize how badly they have misunderstood Ohakim. The Ohakim I know is not anything they have said about him. There is still time to re-examine the totality of Ohakim's mystique and his four-year tenure.
As for Imo, it is either that there is a collective effort to sanitize the state of the corrosive rumour mongering or the state convulses into a state of anomie. A people who cannot run their lives on truth and facts cannot think right and therefore cannot act right.
Emenike N Emenike is a businessman/politician in Owerri