Why Akingbola Remains In Custody- EFCC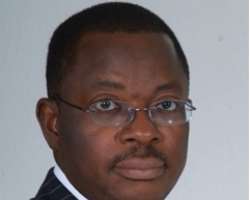 The Economic and Financial Crimes Commission, EFCC has explained that the detention of former Chief Executive Officer of Intercontinental Bank, Erastus Akingbola has not violated any court order contrary to insinuations and misleading information being peddled round by his image handlers'.  
  'The Commission in a statement on Saturday said "our attention has been drawn to some misleading information being circulated by the image handlers of Mr Akingbola to create the impression that the EFCC is holding on to the accused person in contravention of an order by Justice Achibong of the federal high court, Lagos'.  
 
  "We wish to state that this information is not only totally misleading,but equally designed to generate undeserved public sympathy for an accused that has been validly charged to court for stealing billions of depositors funds. The plain facts which Akingbola's handlers have failed to place in the public domain are: "The order of Justice Achibong"