South East Representatives Insist On Speaker Position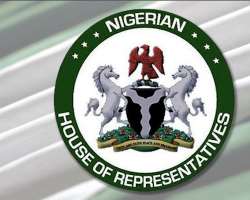 SAN FRANCISCO, May 15, (THEWILL) – The 43-member South East Caucus in the House of Representatives on Sunday said it would not accept the Peoples Democratic Party (PDP) zoning arrangement that deprives the zone of the opportunity to occupy the Senate President position or Speaker seat in the House of Representatives.
The caucus said the decision of the party to exclude the South East zone from occupying one of the offices is an affront on the people from the zone, calling the action unfair.
"The decision of the expanded caucus of the PDP to exclude the South East Zone from occupying the offices of either the President of the Senate or Speaker, House of Representatives in spite of the demand from the South East governors, Ohaneze Ndigbo, South East caucus of the House of Representatives and indeed other prominent sons and daughters of the South East is most disappointing, regrettable and affront to the collective psyche and well being of the people of the zone.
"It is a widely acknowledged fact that the zone voted massively for PDP in all the offices contested in the last elections. PDP got 85% support in the National Assembly elections. It is estimated that the South East people living within the zone and across the country gave Mr. President approximately over 8 million votes in the presidential elections.
"We demand that the National Executive Committee of the PDP, being the highest decision making body of the party re-visits this decision and accede to the demand of the South East on this matter. We are not begging to be given deserving and commensurate offices, we demand it. It is the duty and responsibility of all well meaning Nigerians, all stakeholders in the South East, and all National Assembly members-elect to reject this zoning policy and demand its reversal.
"This demand is not for selfish purposes, because as practitioners in the present democratic dispensation, we know that the position of a Presiding Officer in a democracy as opposed to quasi military democracy is critical for resource allocation and influence at the commanding heights of government where decisions affecting the lives and well being of Nigerians are taken."It is our fervent hope that Mr. President and the PDP will reverse this zoning formula in the interest of equity and fair-play," the representatives stated.