CPC file suit against Jonathan, challenges victory at the Polls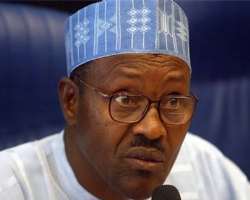 The Congress for Progressive Change CPC has made good on its promise to challenge the results of the presidential elections, won by President Goodlcuk Jonathan. The party, which filed its petition, yesterday, at an appeal court in Abuja , labeled Jonathan's victory an 'electoral heist'
 
  A statement issued by Engr. Rotimi Fashakin, National Publicity Secretary, reads: 'The Congress for Progressive Change CPC, in fulfillment of its promise to the Nigerian people to contest the electoral heist that the presidential election of April 16th, 2011 was, shall formally file the petition at the   court of Appeal, Abuja by 12:00noon today ( 8th May, 2011 )'.
 
  'This historic event shall mark the commencement of the methodical action by the Party to demolish the edifice of lies so erected upon the subverted rights of the Nation's citizenry by the crudest use of state power of coercion in tandem with the compromising posturing of elements in the electoral umpire-ship'.    
 
  'A cursory perusal of available electoral returns shows that massive allocation of votes were done in favour of the incumbent to satisfy the constitutional provisions of return as elected'.
 
 
  'The formal forensic examination of the ballot papers shall further reveal a most sordid electoral fraud ever known to man'!    
  'The Independent National Electoral Commission (INEC) had promised in a letter dated 18th April, 2011 (in response to our letter dated same day) to make available all ballot papers and result sheets, which are in safe custody, upon request and payment of necessary fees'.
 
 
  'We demanded the amount of the fees to be paid and to which account. The INEC Headquarters that, had all along assumed responsibility, now directed us to liaise with the various State INEC, in pursuant of this noble objective'.
 
 
  'It was this buck-passing that compelled us to seek judicial order for INEC to ensure the sanctity and fidelity of these sensitive materials and make same available to us, according to section 151 (1) & (2) of the Electoral Act, 2010 (as amended). It is our considered hope and desire that INEC shall abide and be seen to abide with judicial rulings in respect of this case'.
 
  'With any iota of doubt, the decision to seek judicial redress is not for anything but the establishment of the truth and inexorably, enriching the nation's jurisprudence'.  
 
  'We therefore call on our people who have, through undiminished thirst, craved for social justice within this nation space to show their unalloyed support for this noble objective'.    
  'God bless the Federal Republic of Nigeria'.