I'VE DONE MY BEST FOR EKITI – FAYOSE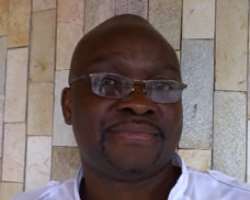 Ayo Fayose, former governor of Ekiti State is a popular man in Ado Ekiti and the surrounding towns and villages. His physical appearance at the marketplace often brings buying and selling to a stop.
In Atikankan market located in the heart of Ado Ekiti, Fayose 's appearance always results in disruption of all activities. Okada riders often go berserk on seeing Fayose as shouts of Oshoko, Oshoko Oshokomale, rent the air. The ordinary people call him Oshokomale, which means leader of leaders.
In his home town, Afao, children between the ages of three and five would shout Oshoko, Oshoko, Oshokomale whenever he is in town, In any cab you board in Ado Ekiti, the topic is usually the popularity of Fayose compared to other contestants.
Surprisingly, Fayose lost the Ekiti Central senatorial election to Babafemi Ojudu of the Action Congress of Nigeria (ACN) in what local and international observers adjudged to be a free and fair election. What went wrong?
Many attributed his loss to the party on which ticket he contested election. The Labour Party, they argued is not very popular in Ekiti. Secondly, Fayose is said not to be in the good book of the Ewi of Ado Ekiti and the elite. The Ewi of Ado was said to have instructed his people and people in the suburb of the city to vote against Fayose.
Besides, it was pointed out that admirers of Fayose are the poor that could not afford to stay in Ado Ekiti. Okada riders, it was pointed out often come to Ado from neighbouring villages to carry out their daily chores only to go back the same day.
They registered in Ado but could not come to Ado to vote on the day of election because of the law of restriction.
Analysts in Ado Ekiti emphasized the fact that Fayose is popular enough to win senatorial election any day but that several factors combined to make it impossible for Fayose to win the election considered to be free and fair.
But Fayose dismissed all the excuses for the outcome of the election that was not in his favour. According to him, the ruling party bribed voters openly on the day of election. He argued that the electorate was intimidated and harassed. He expressed disappointment with the Ekiti electorate that could be bribed.
He told Saturday Sun that he would likely not contest the election he believes that he clearly won. He is convinced that he has done his best for his people. For now, it is time to take stock since there is no election in the near future. Fayose would not say if he would remain in the Labour Party or move on to any other political party. He would want to take time to review the political situation.
What is your comment on the last election?
I will only talk about election in Ekiti. The election held in Ekiti is most regrettable and sad. We are far from what we claimed and what we feel the election represent as claimed by Attahiru Jega and others-especially here in Ekiti.
In Ekiti, it was not one-man one vote. It was see and buy election. Money was brought openly and votes were bought for minimally N1, 000 and maximally N3, 000. People were intimidated, harassed openly and policemen looked away. Each time they get to the voting centres, they settle the police. They paid them to look away. As a result, the business of buying and selling peoples votes prevailed. This is not supposed to be. People were threatened and they worsened it all when policemen stood by the point where you vote and give signals to the buyers that the voter thumb printed the party they want them to thumb print.
All I am trying to say is that here, in Ekiti, election was bought with money. They appealed to the poverty of our people and regrettably the people agreed to sell their future. There is no gain saying the fact that I am a very popular man here. But since the end justifies the means, I can only wish all the parties well in future.
Many are surprised that you were defeated in a senatorial election. As a former governor and a grassroots politician of note many thought you cannot be defeated under any circumstances?
Well, you see, you can be defeated under any circumstance. A man with a gun can be shot at the back. And he has a gun. The moment we don't play according to the rules, we would be helpless. But what is important is that I have done my bit. I have tried my best for Ekiti. I will rather keep quiet, keep my fingers crossed and watch the turn of events. But the legacies I left behind when I served, as governor will continue to speak for me.
You are not going to challenge the outcome of the election at the Electoral Tribunal?
Well, I am consulting. I will see what materials and information are at my disposal. Thereafter, I will make up my mind. I still have time if I want to go to the Tribunal. But most likely, I may not go to the Tribunal.
The elites in Ado Ekiti are said to be angry with you and that you had a row with the Ewi of Ado Ekiti. It is alleged that those in the suburb in Ado Ekiti were instructed to vote against you. How true is this?
I haard all that and I made mention of it on the radio and the television. But substantially, it was not the Ewi that collected money before casting his vote. Substantially, it was not the Ewi that was distributing money. So, we should leave the Ewi out of it. The people themselves who allow their conscience to be bought will over time realize that they have destroyed their own future.
So, I wish them well. I am not going to join issues with anybody. To me, I have done my best. My best is that I won that election.
You mean you won the last senatorial election?
Yes. I won the election.
What happened then?
They announced what they wanted to announce. They did so under intimidation and manipulation, they announced what they chose to announce. But it is not something I am going to be worried about.
You come to this conclusion after collating the results your agents brought after the election?
They even bought our agents. The actual results were overturned and they wrote what they wanted with the support of the police and other security agencies. Not until Nigerian orientation changes, we have a long way to go-a very long way. It is Fayose and others today. It will be somebody else tomorrow.
You complained to correspondents last Tuesday that some of your co contestants were moving freely from polling booth to polling booth against the law of restriction on Election Day. What happened after you called the police commissioner and the Resident Electoral Commissioner (REC)?
The fact is that they did not obey the restriction order. Aspirants of the Action Congress of Nigeria (ACN) and Ekiti government officials were all moving around, intimidating people. As I told you, we don't have to cry over spilt milk. Tomorrow would be wonderful. We accept today for what it is. I wish all the people the very best of luck.
Are you going to remain in the Labour Party?
Time will tell. Wherever we would go, what ever we would do, we would do the post mortem, we would analyze and see what best is to be done.
Is it bye- bye to your former political party, the Peoples Democratic Party (PDP) or are you likely to go back?
I say time will tell. Decisions would be made at the appropriate time. Right now, we have no target; there is no election in view. So, we should allow peace to reign in the state. We should allow things to function properly. We should behave like true statesmen. Over time, decisions would be made on the way forward.
Is Ayo Fayose going to remain in politics?
That is part of what we would decide. But Ayo Fayose either in politics or out of politics will continue to assist people and serve the people of Ekiti State and beyond.
People often hail you as Oshoko or Oshokomole. What does it mean?
Oshoko is just a saying, which translates to mean a leader of leaders. It means a man in whose leadership people believe.
So, it is not a title?
It is not a title.
It is an alias?
It is something like that.
It seems you enjoy being called Oshoko.
It is not about enjoyment. Not necessarily. It is not that it is not good. When you say Awo, does it mean that Awolowo enjoys it? That is what they call him politically. That is his political name. Sometimes when we want to call you, we say Sun or the man from the Sun. I know you understand what I mean.