CAF ON AGE CHEATS: OUR HANDS TIED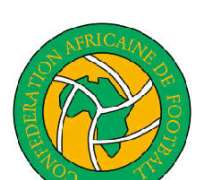 Confederation of African Football (CAF) has explained why it cannot eradicate age cheats from the Under-20 Youth Championship.
Chairman of the Local Organising Committee (LOC) of the 17th African Youth Championship in South Africa, Almamy Kabele Camara, said at a Press briefing that CAF dealt with the different federations based on trust in the Under-20 unlike the Under-17 championship.
'In the Under-17 championship, CAF is towing the line of FIFA in using the MRI test but in the Under-20, we relied on the birth certificate and the international passports of the players.
There was a medical examination before championship based on these legal documents. But if CAF found out that any federation cheated, the country will be banned for three years from all CAF organised matches.
'However, we want the media and anybody with useful information to feel free to approach us. We will treat it confidentialty . we will investigate and come out with our findings', Camara said.