PROJECT FAME, BY IYANYA MBUK MY VICTORY JOKER FOR PROJECT FAME, BY IYANYA MBUK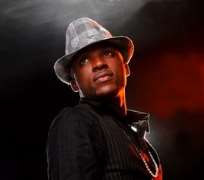 Iyanya Onoyom Mbuk won the MTN Project Fame West Africa 2008. This Wannabe, who hails from Cross River State, is also a Business Management graduate of the University of Calabar. His passion for music dates back to 2005 as a member of the children's choir. He was a resident club singer before entering the contests. He spoke to Daily Sun on his career, his future plans and many more. Excerpts:
Background
My name is Iyanya Mbuk. I am from Cross River State. I am a 2008 graduate of the University of Calabar. I studied Business Management. I'm from a family of four: two boys and two girls.
How I started music
I started singing as a member of the children Choir in my church as well as during weddings before I got an offer to perform regularly at Channel View Hotel, Calabar. I also engage in production of jingles. My talent is from God. I started music professionally in 2005. However, my career took a remarkable turn on September 13, 2009 when I performed at the New York Fashion festival and got a chance to sing to Grammy Award nominee Melanie Fiona at the LTB Jean store in Soho New York.
Albums
I have one album but it was not properly marketed because of one or two challenges. Right now I'm working on my new album. Entitled My Story, the 14-tracker was released in Nigeria few weeks back. It is a multi-faced work that covers all aspects of life from the standpoint of a budding singer. The work is a tale of typical Nigerian youth trying to climb the ladder of success. It was fashioned in a way that every Nigerian can relate to the songs. Those who contributed to the huge success of the work included: DJ Zeez, Faze and MI who appeared on one of the tracks entitled Gbadun You. DJ Zeez featured on Saye while Faze came on board on No time. Fast rising act Buchywilla added some reggae fills to the re-mix of Love truly. The production input came from TY Mix, ID Cabasa, OJB and Wazz Beats.
Inspiration
It comes from God. I also get inspiration from things around me, things that happened to me. And sometimes from illusions, I just make up stories. Everything I sing about is a reflection of someone's experience.
Role model
Internationally, R Kelly is my role model. My brand of music is Rhythm and Blues (RnB). But generally, I love to make my lyrics meaningful.
Nigerian music industry
The industry is moving forward because musicians are able to pay their bills from this business. Other artistes who sing different genres of music outside RnB also make it. I think we are growing as more people appreciate good music while the musicians themselves are making progress.
Piracy
I feel the right things have not been done to stop piracy. So all what we expect is for Government to help curb activities of those who make fortunes out of other people's creative works.