Stephanie Okereke Plans Grand Thanksgiving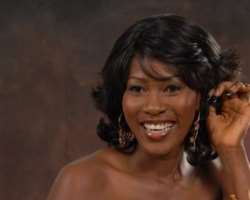 Top Nollywood actress Stephanie Okereke is planning the biggest Thanksgiving ever this year, and it seems she has a lot to be thankful for! Fans will remember how in 2005 Steph was involved in a terrible accident which left her battered and broken. Well, not only is she truly on the road to recovery but her latest film, Through the Glass, is set to premier in Lagos and California.
Although the actress and former beauty pageant queen's marriage broke up recently, she is not letting it get her down. "I just need people to know what God has done for me and how he has continually blessed me despite it all." she states. "I only started walking properly in 2007 and it was not an easy time for me." Good luck with it all, Steph!