GOVT, UNICEF AGREE ON MALARIA REDUCTION PLANS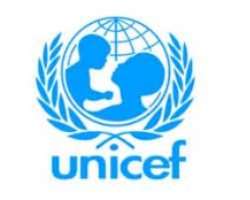 THE Federal Government has agreed  with  the United Nations' Children Fund (UNICEF) that it is only through preventive and curative interventions that the over 300,000 malaria deaths recorded yearly especially among children under five years of age in the country can be reduced.
Anthony Lake, UNICEF Executive Director, said yesterday in commemoration of the World Malaria Day (WMD): 'We have effective measures to combat this deadly disease and we must use them to save lives. We cannot leave some children exposed to malaria and other children safe, whether it is insecticide-treated nets, proper diagnosis, or effective treatment, the challenge is to provide protection and care to every single child who is at risk.'
National Coordinator, National Malaria Control Programme told The Guardian that the 2011 World Malaria Day was significant as the country had made tremendous strides on the decrease of the disease by implementing the Affordable Medicines for malaria (AMFm) and massive distribution of 63 million long-lasting insecticidal nets (LLINs) nationwide.
Coker said that Scaling Up For Impact malaria case management with Artemisinin-based Combination Therapies for malaria (ACTm) is one of the key elements of the National Malaria Control Strategic Plan for 2009 to 2013.
He explained that the effort was with support from Global Fund for AIDS (Acquired Immune Deficiency Syndrome) Tuberculosis and Malaria and development partners.
'About 15 million ACTm will be distributed in the next two days and is the best and first choice drug for treatment of malaria, the AMFm subsidy will reduce the cost of ACTs in the private sector, enabling patients to buy them at significantly lower prices of about N30 for children dose and N75 for an adult dose as against the current cost of about N1,500 per dose in the country,' Coker maintained.
In a statement made available by UNICEF, countries that have systematically scaled up malaria prevention are showing significant reductions in the malaria burden at health facilities. Endemic settings such as Eritrea, Madagascar, São Tomé and Principe, Zambia and Zanzibar have shown reductions of more than 50 per cent in either confirmed malaria cases or malaria admissions and deaths.
The statement stressed that 'fighting malaria not only saves children's lives, but also yields many other health and economic benefits. For example, eliminating malaria eases the burden on over-stretched health centres. Reducing malaria improves the health of pregnant mothers and therefore the health of their babies. Controlling malaria can also reduce deaths due to malnutrition, as those already weakened are more likely to die if they contract the disease.'