'HUMAN BODY PLAGUED BY ABOUT SIX TRILLION DISEASE-CAUSING MICRO-ORGANISMS'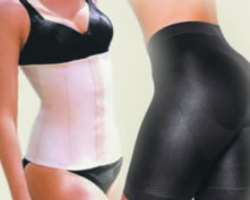 President, Nigerian Infection Control Association, (NICA), Prof. Folashade Ogunsola has disclosed that the human body is plagued by about six trillion disease-causing micro organisms that lead to several kinds of infections.
In her keynote address at the recent re-launch of Lifebouy soups by Unilever Nigeria Plc, she stressed the need for good personal hygiene, especially, hand washing. 'We're all covered by micro organism. And there are over sis trillion microorganisms all over every one of us. And some of them are on the hands. Now, why is hand important? It is with the hand we touch everything. We all use our hands.
Ogunsola noted that no matter how sophisticated any community is, disease will always be there, 'lurking in the shadows, getting at those who're very young, the very old and the vulnerable. And in Nigeria, the indices are very bad. It is on this note that, I thank UNILEVER for what they're doing because they're aligning with the goals of NICA which is to ensure that everybody washes the hands. That's what NICA wants to do. And that's what NICA has been doing. We are glad to be part of this'.
Speaking at the launch, Managing Director, Unilever Nigeria Plc, Mr. Thabo Mabe, stated that Lifebouy goes beyond word, with a purposeful, visible commitment to action for cleaner, more hygienic and healthier communities. He added that the brand has the power to inspire, motivate and save lives 'this vision has remained unchanged since 1894, and is the shared dream and passion of all the people who work with it'.
According to him, Lifebuoy antibacterial soap guarantees millions of consumers around the globe with complete protection from sicknesses. 'And Nigerians deserve no less. This is why the brand's promise is to stop germs and prevent sicknesses. The Lifebuoy Soap is equipped with a specially ingredient called – Active 5 – which is produced with Superior advanced technology and thus guarantees the promise of 99.9% protection from sickness-causing germs'. Mabe further explained that Unilever is committed to contributing towards the development of the country's health sector as demonstrated by her investment in health through research and education on hygiene and healthy living as well as the promotion of products that improve the hygiene of the Nigerian populace.
'The brand has a mission to be the tireless crusader, championing the cause of health and hygiene through superior products that deliver enjoyable, compelling and competitive experiences of health and a visible commitment to actions for cleaner, more hygienic and ultimately healthier communities around the world. Today, Lifebuoy is the number one health soap brand in the world and has continued to save lives.' Also speaking, Brand Direct, David Okeme stated that a new formulation that offers 99.9% protection against bacteria and flu-causing viruses was also developed for the brand and the carbolic smell replaced with a more enjoyable and contemporary 'health' fragrance.
According to him, globally, Lifebuoy has become more than just a red bar of soap, today the brand provides hygiene and health solutions for families, including a range of bar soaps, hand wash liquids and liquid shower gels. His words: 'the present Lifebouy soap with 'Active 5' symbolizes that new Lifebuoy uses a combination of 5 different ingredients with antimicrobial effect. This combination of 5 different ingredients is designed to provide efficacy against bacteria and viral organism.
'Lifebouy is available in four variants: Total, Herbal, Deodorant and Care.
Lifebuoy Total Protection offers extended germ protection for up to 12 hours after a bath thanks to enhanced ingredients. Lifebuoy Herbal offers the same protection as Total but also contains nature's finest ingredients for added protection: Aloe Vera, Neem Green Tea. The Deofresh variant contains the highest level of fragrance and stripping which is linked to Freshness but also offers the same protection as Total Care. It offers the same protection as Total Care but contains additional moisturizer such as Glycerin Sunflower
He further stated that Unilever's social mission and initiatives on hand-washing are shared and endorsed by the Pediatric Association of Nigeria, the National Association of Nurses and Midwives, the Nigerian Infection Control Association, and the National Task Group on Sanitation comprising of the Federal Ministry of Health, UNICEF, Federal Ministry of Water Resources, Federal Ministry of Education, Federal Ministry of Women Affairs, WaterAid, and others'.