I Don't Take My Movies For Granted "Shirley Frimpong Manso"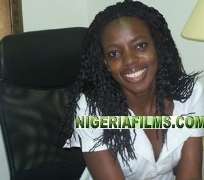 Ghanaian Movie Producer/Director, Shirley Frimpong Manso has done it again. After releasing blockbuster movies like "Perfect Picture","Scorned", etc. the media had the opportunity to witness another good product from her camp on Thursday April 14, 2011 at Silver Bird Cinema, Accra Mall.
The movie comprises ten different chapters of which "Adams Apples" which was previewed to the media, is the first. After the preview, she told the media that she would release one movie every month with different titles from 21st April 2011 to February 2012. "With this one, every chapter comes with its own title because each one has a different theme and it is such that you can't watch one and decide not to watch the rest. So yes, the story unfolds in chapters and I think that it is very different from the movies in many parts on the market," she added.
In an interview with Shirley after the programme, she said that as a producer she doesn't take her movies for granted because their spend their money to watch her movies so she always tries to come out with her very best for the sake of her cherished fans.
Talking about the late Bob J, she said Bob J came in when they had started doing movies and obviously he brought a lot of changes in the production but they learnt a lot of things from him that they are implementing.
Asked about her response to accusations that she uses a lot of foreign story lines, she said stories are told every day, there may be something in every movie somebody has told before.
She also revealed to us that her ten-chaptered movie is a new experience for Ghanaian cinema, in that they paid attention to details like make up, costume, dialogue and all that make a movie a must-watch.
She was also asked if Kwaw Ansah's movie influenced hers and she replied that they were at a pre-production stage when Mr. Kwaw Ansah's movie "Love of AA" was released. So she could not say the "Good Old Days" which is in 24 parts influenced her decision to do a ten- chaptered movie. The movie is about the life of the "Adams" family. An ex-diplomat's wife played by "Anima Misah and her three daughters (Naa Ashorkor, Joselyn Dumas and Yvonne Okoro)
The movie shows the mother-and-daughter relationship and how they are able to support each other in their various domestic challenges and relationship problems.
The list of cast in the movie includes: Yvone Okoro, Joselyn Dumas, Naa Ashorkor Mensah-Doku, and Anima Misa Amoah, Adjetey Anang, John Dumelo, KSM, KOD, Fiifi Coleman, Helen Asante, Roselyn Ngissah, Benny Fiifi Eshun and many new exciting faces.
Each chapter of Adams Apples will be premiered at the cinema every month over a 12-month period, after which it will be released on DVD in the same month. The first chapter will begin with a grand premiere on the 21st of April 2011 at the National Theatre in Accra and will be shown at the Silverbird Cinema for two weeks.
Subsequent chapters will be released consecutively at the Silver bird cinema till February 2012.