Actor Ashley Nwosu in Coma!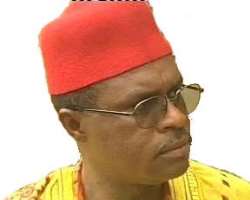 Veteran actor ashley nwosu is presently lying at the military hospital in yaba and he is in deep coma.
eye witness reports say the actor ''cannot talk,eat or walk and he eyes and mouth and hanging open and food is being passed from a tube inserted through his nose into his stomach.ashley is now so black its unbelieveable.''.
The actor who has been in hospital for close to a month is suffering from severe liver problems and at this stage needs a miracle to pull out of the condition he is in...''even though the doctors assure his family and friends that he will pull out of the coma,he looks very bad and needs the healing touch of Jesus Christ''.
Please this is not about donating money,it is about saying a prayer for the actor as you are reading this.
We need to pray for him to pull out of this coma.he is being guarded by military men at the hospital but what he needs is Jesus' healing touch.
Please ashley pull through this one and come back to doing what you do best because nollywood will not be the same without you!
......Dont forget to say a little prayer before you go to bed for Ashley Nwosu.
''Ashley Nwosu has been in Nollywood since the early days. In most movies he often plays the role of Husband, Dad, Pimp or Sugar Daddy. He is one of those actors that doesn't disappoint their fans.''