NCAA PLANS LAW TO TACKLE FLIGHT DELAYS, CANCELLATIONS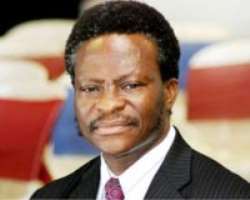 THE Nigerian Civil Aviation Authority (NCAA) is working on a bye-law to tackle incessant flight delay that is fast taking joy out of travel.
Essentially, the bill which will become part of the civil aviation authority regulations is to help ameliorate frustration passengers suffer at different airports waiting to catch their flights.
Spokesman for the NCAA, Sam Adurogboye, told The Guardian the bill is to be subjected to debate by stakeholders in the industry, adding that the law will make passengers get compensation when they are not airlifted, or when they are delayed.
According to Adurogboye, international travel is different domestic operations, stressing that in a situation where an international airline fails to airlift passengers or is involved in long delay, the affected airline is obligated to lodge the travellers in hotel and provide them with food and other amenities.
But in domestic travel, affected travellers are assumed to reside in areas around the airport and are expected to return home in the event of cancellation or flight delay.
In a related development, early morning passengers on Arik Air Monday witnessed flight delay at the Terminal 2 of the Murtala Muhammed Airport, Ikeja as workers of a handling company refused to provide ground handling services to the airline.
The Guardian learnt that the airline was indebted to the ground handling company, Skyway Aviation Handling Company (SAHCOL), on services rendered.
Some workers of SAHCOL who preferred anonymity told reporters that they were instructed by the management not to provide services to the airline until it had paid its debts.
Passengers affected by the delay frowned at the situation, saying it could eat into their time of departure and arrival.
Confirming the situation, the Managing Director of SAHCOL, Mr. Isaac Orolugbagbe, said the company had a commercial disagreement with Arik Air.
'We need money to pay our workers. We also need to pay our bills. The passengers are paying so we need to be paid,' he said. Orolugbagbe, however, said he was discussing with the management of the airline to resolve the issue.
But the airline, in a reaction by its Media Officer, Mr. Ola Banji, said Arik was not owing SAHCOL.  'What we have with SAHCOL is a problem of reconciliation of account, which is being sorted out,' Banji said.  He added that the situation did not affect the airline departure time.