How I lost my 19 weeks pregnancy - Actress, Uche Iwuji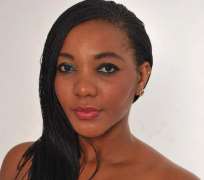 "You have heard that I lost my pregnancy, so what else do you want me to say again? I tried to keep my private life private until I saw it in your magazine that I am pregnant. But the most painful thing is that I lost the pregnancy few days before your publication came out. People didn't know I was pregnant and I would have preferred to keep it that way. But I know sometimes it's better to clarify things with you guys than keep mum. Well, I had complications. I was going to use the toilet when my water broke. I was rushed to the hospital and was forced into labour, so I lost the child. I was 19-weeks gone never expected this to happen." Uche Iwuji in a telephone chat with Afolabi Oyekoya of City People Magaine.
Asked about the man responsible for her pregnancy, uche's reply when you continue...
"I met Raphael in 2006 through a friend and we got talking on the phone. He came to Nigeria and we started dating. We had a good relationship but between 2007/2008, we didn't see much of each other so there was a break until 2009 when re connected and have been together since then. That I got pregnant for him doesn't mean we were serious but he is the kind of man I can love forever. There has never been any marriage plans, we were just dating."
You would get pregnant for a man you're not serious about or serious with? She was probably misquoted.
Click the link below to go to ...